Most people understand what an interview is and how to write a typical essay. But does that mean how to write an interview essay is a walk in the park?  Keeping in mind all the effort and research required to write an interview essay, you need to put in maximum effort to write a perfect interview essay.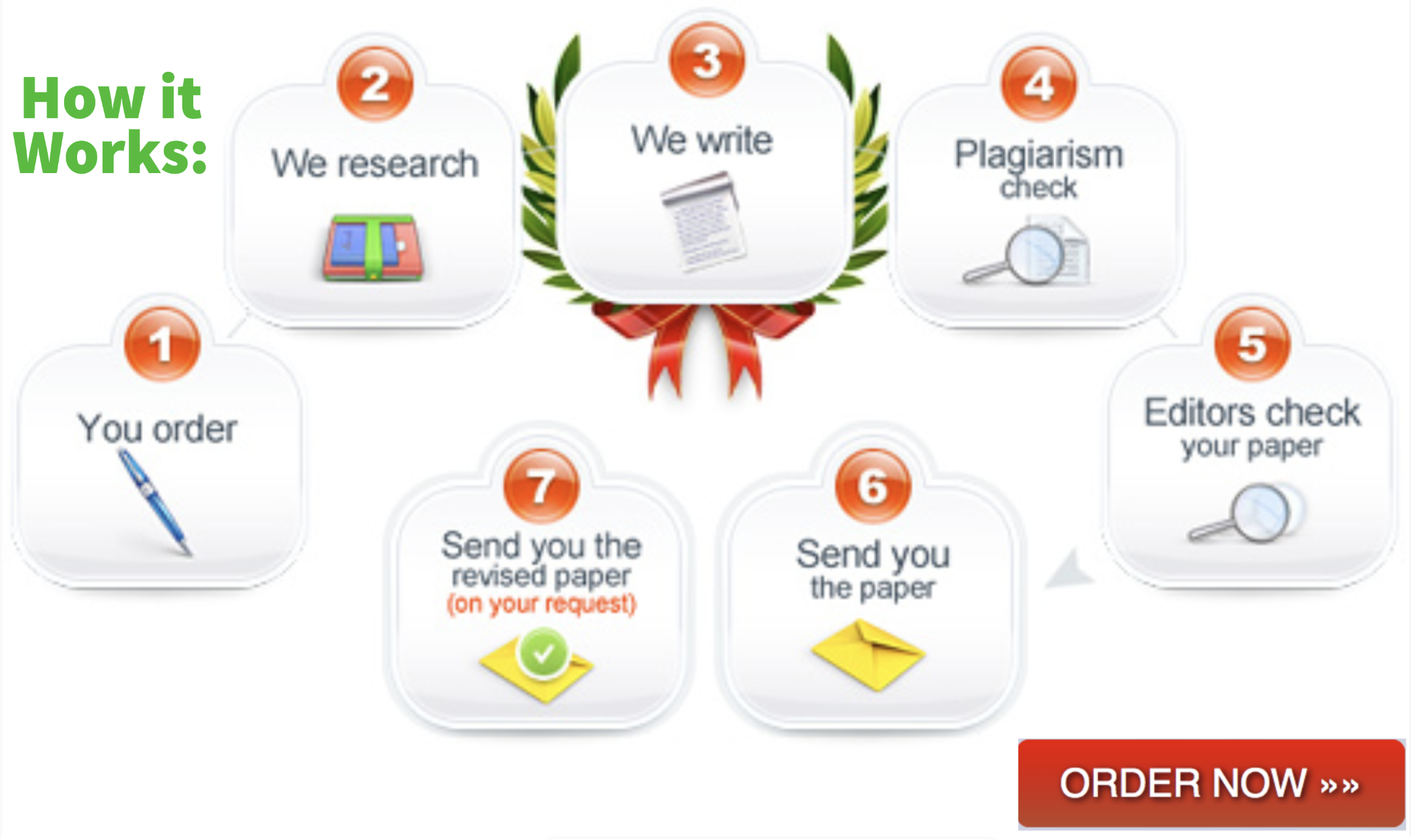 But don't worry, that is why you are here, right? In this blog, you will learn everything there is to know about an interview essay. By the end of this paper, you will be an expert in the art of how to write an interview essay.
What is an interview essay?
An interview essay is a unique academic essay that majors on the various perspectives or viewpoints on that particular subject or idea by interviewing one or two people and obtaining sufficient knowledge and research to write a top-notch interview essay.  The significant difference between a typical essay and an interview essay is where you find reference materials and scholarly articles.
A typical essay depends on academic publications and articles. A college interview essay depends on only expert and authoritative people in a specific field. You will rely on information from an expert in that file. An interview essay is usually inserted between the introduction and conclusion of the academic writing.
The length of an interviews essay depends entirely on the topic, but ideally, your interviews essay should be around 2000-2500 words.  But first, let us look at the general elements of writing an interview essay.
General elements of Writing an Interview essay
All academic essays necessitate that you provide arguments backed with statistics, research papers, and other relevant studies. But writing an interview essay is different. To master how to write an interview essay, you will craft a hypothesis around an expert's opinion.
For example, when writing an interview essay about "should we abolish mandatory wearing of masks, " you should interview an individual with higher expert knowledge in healthcare. You can interview an executive director from the Center for disease control (CDC). You can reach the director via email or any other communication channel. Then, later on, you will write down all your findings on paper.
But in reality, how to write an interview essay is more than that. It involves various processes like how to write an interview essay outline, research, drafting, and planning.
Interview Subject Matter Experts 
No one senior official will reschedule their week simply because you want to need to do your homework. You are just a simple number among millions of other students, and the senior director of the (CDC) Centre for Disease Control is not likely to guarantee you an interview.
If you can access him, good for you, but you have to try something else if you can't. Try to target someone with a less busy schedule, like professors and other researchers or professors in your college or other colleges.
Your instructor will always advise you to go for experts. In real life, that might not be applicable unless you are a reputable journalist yourself or have a connection with an established media channel. Thus, if you can access the senior officials, why not go for the experts in your academic environment.
How to prepare for and write an interview essay
Mastering how to write an interview essay requires appropriate topic selections, explaining the purpose, finding a credible interview, and many other things. Let's get down to a step-by-step process and no steps skipped process on how to write an interview essay.
1. Understand the purpose of the essay
The primary purpose of your essay will dictate the topic, the readers, and the subjects the interview essay will cover. If you are writing about an opinion, you ought to find an expert to interview who will offer deep, valuable insight into the critical matters in your essay. Interview essays in technical fields such as science, health, and medicine require complete knowledge.
But if you are planning to write about a public subject, it is paramount that you get different views from different persons on the matter. Another crucial factor is whether the subject or topic you are interviewing is intense to be informative or educative. If you aim to educate the readers, it is paramount that you choose a subject that fits the scope of your audience. For example, in the case of a director from the Centre for Disease Control, you can ask them about the importance of wearing a face mask and dedicate your audience.
2. Research on the topic
To understand how to write an interview essay, you need to understand the subject to provide top-notch content. Thus, you need to research the topic, understand the issue and the crucial matter you are supposed to present, and identify any missing pieces of information that you will want to fill in and educate your audience.
You need to make your college interview essay intriguing and captivating to have the reader read through it at the end. To gain more insight on the topic, you can read books, interviews, and other material on the subject, and you will gain various exciting topics on the issue.
Reading the high-quality content on the particular subject can help you discover more information on the title. Dig into the history and background of your topic to understand the topic better and write an outstanding interview essay on it.
To make the research easier, here are some quick tips.
Research
Search for the previous interviews on the related topic or even similar interviews. Past interviews will help you craft a sample of questions of ideas you will use. Use these questions as a road map and add more questions you feel were left out, and remove other questions you deem irrelevant.  Customize the previous questions to suit your purpose as much as possible.
Read Read Read
Read many books, articles, research papers, and any other works related to your subject, both online and in print. This process will build your knowledge of the topic and your expertise in asking intelligent and engaging interview questions.
3. Prepare the interview questions
What makes an interview great and enjoyable?  Asking credible and decent questions is a crucial part of your interview essay. It makes sit easier for you to develop captivating questions when your research is thorough.
You can use different questioning techniques such as open-ended or direct questions to get detailed answers and clarifications from your interviewee. Use open-ended questions when seeking deep insight into intricate issues because open-ended questions allow the interviewee to offer more details in a simple language for nonprofessionals to comprehend. When looking to get specific responses, use yes/no questions.
The rule of thumb is to prepare more questions than you intend to ask. You also choose the most appropriate questions in the interview and leave out some. Or you might restructure the order of your questions to the ones you deem fit for the moment. A pro tip is to organize your questions as per the order of importance. Make the most crucial order come first.
4. Reach out to the interviewee and prepare for the interview
Once your interview questions are ready, the next step on how to write an interview essay is to contact your interviewee and prepare for the interview. As we said earlier, you always choose subject matter experts. When contacting them, introduce yourself and your capacity, and provide valid reasons for choosing them as your interviewee.
Always have several interview options since there is no guarantee that you will get your first choice. Do you plan to record the interview and record the answers? You should inform the interviewee in advance and ask for written permission. If you also plan to use other methods to take photos, then ask for consent and agree on the day, date, time, and venue
5. Time for the interview 
An interview should take palace in a quiet location, such as a park, an office, or a library. Always keep time. And if you are unable to meet the interview in person, you can use other methods such as via telephone, video call, or Zoom, among others.
Be sure to take notes during the interview since it helps you highlight the essential points. Also, listening back to the interview can help you gather the vital parts of the interview. Taking notes is essential since you don't want to be in a situation where you misinterpreted the interview's words.
Efficient interviewing necessitates outstanding interviewing skills. You should ask straightforward, unambiguous questions that will not confuse the interviewee. Your listening skills will also come in handy.
Listen and do not interrupt the interview before they finish answering your question. Although sometimes you might need some clarification on the points mentioned earlier, do not interrupt them. Let them feel relaxed and answer only one question at a time. Write down your impressions and thoughts right after the interview.
This will come in handy when you write the interview essay. After the interview, thank your interviewee for taking the time to be part of your interview.
6. Format the interview essay 
The next step in how to write an interview essay is to interview format your interview essay. Your paper's structure ultimately depends on the type of interview essay you want to write. There are various types of interview essays including.
Question-answer
Question answer is a dialogue. Use this interview format when interviewing one or more associated individuals.
Personal interview
A personal interview can also be in a question-and-answer style but with direct quotes. You must use a casual tone and write first or second person.
Narrative interview essay 
A narrative interview essay necessitates a narrative structure. It necessitates writing from a perspective, which may be your own or the respondents.
7. Craft an interview essay outline and write your interview essay
An interview paper must begin with mastering how to write an introduction, body paragraphs, and finally, a conclusion. Your introductory paragraph should provide facts that will pique the reader's interest and make them keep reading.
The opening sentence can be a mild definition emphasizing the topic's relevance. The second phrase establishes context by clarifying how the subject connects to your reader. The third section contains a thesis statement highlighting the benefits of reading the essay. Finally, state the points you'll discuss during the interview.
The body paragraphs elaborate on the interview's key points. Provide statistics, fascinating details, and insights that establish the interviewee as a subject expert. The body of your interview paper should link to the thesis statement's concepts.
You can address as many topics as you wish, but it is critical to remain on topic and keep the information relevant to the audience. Respect the interviewee's perspective and be explicit about which views are yours and which are theirs. Summarize the crucial points in the conclusion and conclude with a striking phrase.
8. Proofread
Before sending your interview essay, double-check it for spelling and grammar errors. Remove any extraneous words and phrases, and double-check your writing's structure, grammar, style, and punctuation. You can ask a friend or family member to provide feedback on the essay. Sending the final draft to the interviewee to ensure that you have accurately conveyed their thoughts is a good practice.
9. Cite
Cite any extra materials you used throughout your research or in the body of your interview. Based on different aspects, you may well be expected to incorporate both in-text and end references, or only the former may be required to use only. In any event, always remember to attribute your sources. Even if they were used solely for research purposes or to obtain basic information on your interviewee, it is critical to specify and correctly reference your sources.
To minimize unintended plagiarism, ensure that any direct quote used in your paper is enclosed in quotation marks.
APA Interview Citation Format
In an academic essay, you have to explain the purpose of your interview and introduce the respondent in a specified scholarly format. In the APA interview citation format, here are the requirements
Properly introduce the respondent and give background information on the respondent. Articulate that the respondent is the right person for the interview. Give their name and their relevant credentials.
Use a good title page.
Use font 12-point Times New Roman.
You are welcome to use direct quotes if you cite some facts from the interview
For citations longer than 40 words, use block text
double-space your interview essay
How to Write an interview essay Title Page?
Your paper's title must include your name, your institution's and department's name, the course's name and number, the professor's name, and the assignment date. The following are the guidelines for crafting the title page:
Capitalize and bold all significant words in your title.
A few lines down from the top, place the essay's title in the middle of the page.
The title page must be consecutively numbered.
There must be at least one blank line preceding the student's name.
Quick Tips for an outstanding  Interview
These four ideas can assist you in conducting an effective interview on your first attempt:
1. Schedule Your Meeting
Remember that you want to interview someone in a peaceful location where you will not be distracted. This might be a quiet bookshop or a café. Alternatively, you can schedule an online meeting. Ascertain that you have a minimum of one hour for the interview.
2. Practice a little bit
If this is your first interview, you should first practice with your peers or family. This strategy can assist you in determining which step of your interview will present the most significant obstacle.
3. Take Notes During Your Interview
Within an hour of completing the interview, you will forget around 50% of the material. Therefore, do not rely on your memory; instead, carry a recorder. Why would you not take notes? You don't want to turn red while asking your interviewee to repeat what they just said. Wait for their responses and write them down.
4. Spend Some Time With Your Interviewee Before You Begin
Speaking with someone you don't know can be awkward. You are not required to hit them with your interview questions immediately. Rather than that, you can exchange some light conversation or discuss the weather. Spending some time with your interviewee before you begin will assist you in reducing tension and getting acquainted with one another.
5. Describe Your Interview Procedure
It is preferable to clarify how you will conduct your interview with your interviewee. Inform them that you will be using a recorder and begin the discussion by introducing the topic.
How to Start an Interview Paper?
If you're unsure how to write an interview essay, begin by selecting a topic. While choosing a subject for your interview essay is not difficult, you should bear in mind that you may be unable to locate suitable interviewees.
Assume you wish to investigate whether the government should require people to receive vaccinations. This subject necessitates the necessity of consulting agencies. It could be a neighborhood doctor, governor, or executive director of a community clinic. To be honest, the likelihood is that these individuals will politely decline to interview for your homework.
If you wish to learn more about how lockdown affects intellectual workers, you can speak with friends or family members who work from home. Instead of relying on the opinions of specialists, it's best to choose issues that are relatable to ordinary folks.
Inquiring about well-known facts such as the form of the sea is a bad idea. You'd want to identify high-profile, contentious subjects that are genuinely debatable.
State the Purpose of Your Interview Essay
Before researching a topic, you must identify the essay's purpose. Consider the following: "What impression should your interview essay convey?" Occasionally, the topic you choose will already convey the essay's aim.
Conduct Research
When you interview someone, you are obligated to ask questions. You will, however,  be unable to do so if you have little to no knowledge of your subject. Study some scholarly articles, news, and publications. Once you have a sense of your issue, you will be able to generate plenty of interview questions.
Become Familiar with Your Interviewee
A skilled interviewer will always refer to the interviewee's life and experiences. If you're fortunate enough to work with someone who you can read about Online, collect as much information as possible on them. You will also better understand the interviewee if they publish any books, articles, or studies.
The more information you have about the individual, the more interview questions you can generate. You can inquire as to whether the Internet accurately portrays their story: "Is it accurate, Mr. Interviewee, that you are against the wearing of face masks?"
Create an Interview Question List
If you want someone to provide their whole perspective on a subject, you must use open-ended and closed-ended ("yes/no") questions. Unfortunately, you may find it challenging to formulate interview questions. Numerous students become stuck at this point. To overcome this roadblock, you must become knowledgeable about various forms of interview questions:
Behavioral – How would you react if you were in this situation?
Additionally, consider the questions that follow the interviewee's "yes" and "no" responses.
Background – What ties you to the subject? What is your age, profession, and so forth?
Knowledge and experience – How much do you know about the subject?
Sensitization – How does the subject taste and feel?
Opinion – What are your thoughts on this subject?
Emotional – What is your attitude toward the subject?
How to write an Interview Essay Outline
Another critical point worth mentioning is the interview essay format. This type of material is formatted per accepted academic writing standards (MLA referencing style, APA interview citation format, Chicago, etc.)
Dedicate sufficient time to learning various writing styles to avoid failing this task. Take note of how you cite the individual. Study how you generate a list of references on the Bibliography page. A proper interview essay format is a component of the grading rubric; therefore, do not overlook its significance!
A well-structured essay outline is necessary for anyone wishing to produce a high-quality piece of writing.
Introductory paragraph
Now is the moment to consider a strong hook sentence that will capture the reader's interest from the opening line. Find the most effective hook sentence for your work (quote, metaphor, anecdote/joke, or statistic). The beginning of your interview essay sets the tone for the rest of the piece.
The thesis statement is a critical component of effective academic writing. It contains the most crucial details about your subject. Note the interviewee's name, title, or social position and a brief explanation of why you believe they are the greatest choice for your interview essay.
Body 
Any five-paragraph essay follows the same interview format. The body paragraphs must include a critical piece of information conveyed in the paragraph's primary argument, its first sentence. Include at least three primary concepts from your written work. This material should sound like the concepts you wish to impart to your intended reader. Emphasize why the interviewee is worth listening to.
Conclusion
The article's concluding paragraph summarizes the main arguments and various observations/feedback on the individual and that particular interview.
At times, it appears arduous to get a story from an interview. It's time to discover how to write an interview essay (introduction, body, and conclusion) by contacting one of the academic companies offering the most effective paper writing services. Place an order today and receive jaw-dropping material prepared most engagingly within a day or even a few hours!
The Checklist of Writing an Effective Interview essay
Exceptional Vocabulary
Ascertain that the essay format is easy to read. Optimize your writing regarding facts, as complex vocabulary results in a poor interview report. If necessary, you may use quotation marks to record direct quotes from the respondent. Exceptional vocabulary adds credibility to your writing. Students who use vague terms complicate their work. Always keep in mind that your professor prefers an easy-to-understand essay.
Be an active Listener
You must practice active listening to capture the full scope of discussions. Keep the interview essay simple and write in narrative form. Your perspective is significant to the professor. Consider your recommendations to create a truly unique interview report essay.
Conclusion 
Mastering the art of how to write an interview essay is no simple task. It takes time and practice to become proficient. Try implementing our practical and straightforward best procedures to improve your writing and interviewing abilities, which will aid you in achieving a high grade on this project.
Do you still have questions about how to write an interview essay? We can assist. Our team of professional interview essay writers can help you write a high-scoring interview essay from scratch. Our essay writers are competent to assist you at every step of the journey, from planning and research to drafting, editing, and proofreading.
Related Posts: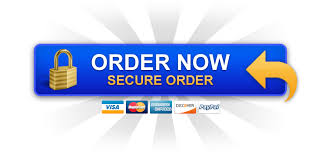 (Visited 1 times, 1 visits today)