Writing a nursing profession essay calls for skills and expertise in the nursing field that many nursing students lack. Are you stuck writing a nursing profession essay? Worry not. This article provides a complete guide on how to write a nursing professional essay.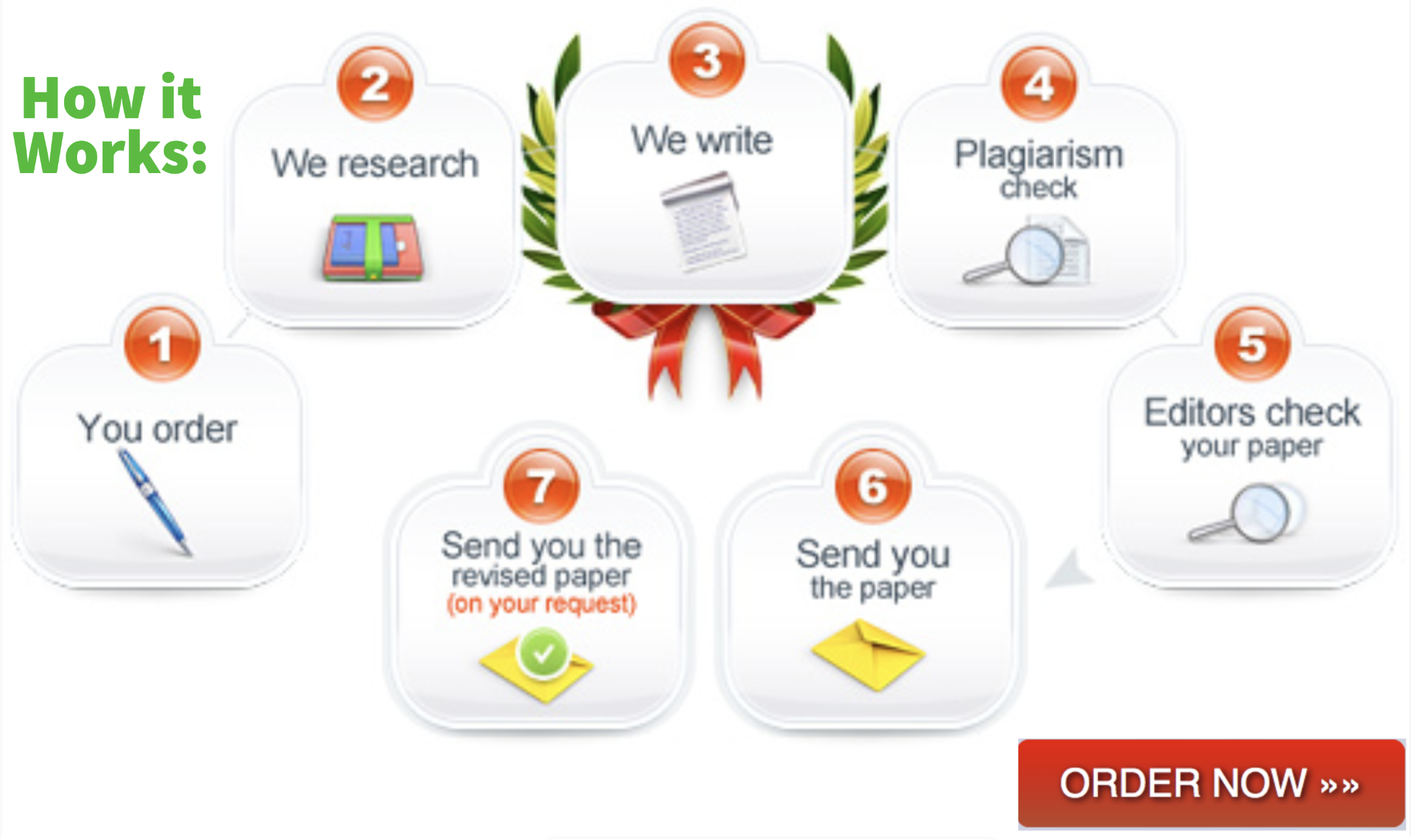 Nursing is a career that combines deep historical traditions with every circumstance of today's healthcare system. Nursing is more than just a collection of specialized skills, and a nurse is more than someone who can execute these responsibilities.
What is a nursing profession essay?
An essay on a nursing profession is a piece of writing that demonstrates to readers why professionalism in nursing is so important. Nursing educators should emphasize it from the start so that nursing students can develop professional habits that will last throughout their careers.
Nursing is constantly linked to developing professional behaviors and values. Nurses must recognize that their career extends beyond an individual and that the industry is created by the collective efforts of nurses throughout the nursing community. Working as part of a team with other healthcare community members, from administrators to physicians, is a sign of accountability and demonstrates collaboration and adaptability.
Nurses work in a broad profession that requires them to follow professional norms established by the standards of practice for registered nurses. Training, experience, and abilities are some of the prerequisites that nurses must meet to accomplish their responsibilities and the theoretical frameworks that have shaped the profession over time.
Tips for writing a good nursing profession essay
Writing a nursing profession essay can be overwhelming sometimes. It requires scientific accuracy, attention to detail, well-cited solutions, and well-researched information. Breaking information into small sections is essential to writing a nursing profession essay. Here are the tips to use while writing a nursing profession essay:
Write the assignment instructions carefully
When given an assignment, the first thing to do is read and understand the instructions carefully. If your instructor has provided a topic, research and analyze it appropriately. Check the word count, citation style required, and format.
Choose a topic
Suppose your professor has not provided a topic of discussion or research to find an interesting and researchable topic. Consider your reader when choosing a topic. If it is not attractive to them, they may not feel motivated to read your essay.
Outline and analyze
Outlining an essay is essential as it helps it to look organized and easy to read. 6you can use your outline or a template provided by your professor. An outline will help you keep track of information gathered during the research process.
Conduct thorough research
Ensure you use reputable resources to gather information for your nursing profession essay. These essays are usually from medical journals and scientific and academic papers. Sort out the information you find in your format and ensure you include citations to make your bibliography look easier.
Write the introduction
In the introduction part, tell the reader what your nursing profession essay is about and why it is essential. If you have no idea about writing a good introduction, you can write the body paragraphs. This will help you pick some points from the body paragraphs.
Include your thesis statement at the end of the introduction. A thesis statement is a sentence that describes your content. It acts as a guideline to the entire nursing profession essay.
Write the other body paragraphs
Depending on your paper's length, you can write three to five body paragraphs. Each paragraph should have one point of discussion to ensure that your nursing profession essay flows smoothly.
Write a conclusion
A conclusion is a part where you summarize all your main points and restate the thesis statement. This reminds the reader of the connections between your issues and the thesis statement. Also, explain the importance of your finding and areas of further research.
Proofread, edit, and submit your nursing profession essay
Your first draft will likely have some information that will need to be changed. You may find better ways to present your research. When you are happy with your final draft, go through the paper to check for spelling, formatting, and other errors.
Nursing profession essay outline
Writing an essay about the nursing profession becomes easier when you understand the writing structure. The writing tone and the style are formal, like other academic essays on nursing. The nursing profession essay follows a five-paragraph structure rule that includes;
Introduction
A nursing profession essay introduction intends to engage the readers and give them an idea of what the essay is about. The first sentence should be a question or an interesting fact that hooks the reader's attention and makes them more interested in continuing to read your essay.
Follow up the hook sentence with background information that relates to your topic. This will help your audience understand the information they should get from the paper. After this, place your thesis statement. A thesis statement is a sentence that explains your essay's purpose, your argument, your claim, and what you want to persuade the readers.
Body paragraphs
At this stage, provide any supporting information to your arguments. The body paragraphs should begin with topic sentences stating what they are about. The proceeding sentences should explain the relationship between the thesis statement and your information.
The rest of the body paragraphs should present any cited information from relevant sources. End the body paragraphs with transition sentences to increase the cohesiveness and readability of your professional nursing essay.
Each body paragraph should support one argument. Having a lot of information concerning different issues or aspects may confuse your readers.
Nursing profession essay conclusion
Summarize the information mentioned in the introduction and body paragraphs. Summarize the most substantial arguments and the main points. Restate your thesis statement and explain how your issues interrelate.
Do not include any new information in the conclusion because this can confuse your readers. You can choose to finish the conclusion by stating any further research areas or having an interesting question or quote. If you need to understand more, you can check any nursing profession essay example online.
Problems of nursing profession essay
The nursing profession differs from other professions. As a medical attendant, you have a lot of duties that include; assisting patients and refreshing deskwork, among others. If you are asked to write about problems in a nursing profession essay, you can have the following points:
Shortage of nurses
Medical clinics are trying to stay within their budgets and cut costs. This could entail fewer people from the workforce working on active days.
Research the overtime and scheduling regulations of the places you're interviewing with to minimize burnout. Inquire about the overtime schedules of the nurses who work at these locations. You might also look for nurse jobs with more traditional hours, such as in a private clinic or as an administrator.
Exclusive requirements
Patients have unreasonable demands, but medical providers cannot provide them due to budget constraints and staffing shortages. Medical personnel, who have many patients to care for, are put under a lot of stress.
Long working hours
Extra time and extended amounts of time are not an issue. Medical assistants must complete 12-hour shifts without time to spare. This problem arises due to personnel reductions, but nurture is frequently present at work even when there has been a genuine mishap.
Violence in the working environment
Brutality directed at medical personnel might range from a noisy ambush to something more sincere. According to the World Health Organization, laborer's have been subjected to physical violence between 8% and 38% of the time.
Hazards in the working environment
You're always dealing with needles, sharp instruments, and overpowering equipment. To help avoid disaster, all employees should be arranged appropriately and consistently follow laws and regulations to guarantee that they are not injured while working alongside their colleagues.
Risk of personal health
Working in the medical field is a stressful job that can lead to health problems caused by stress. You must unwind by relaxing and taking time off from work.
Technological changes
Nurses may be forced to learn new software applications regularly as healthcare technology evolves. Trying new systems could be difficult for individuals unfamiliar with technology, particularly when combined with busy work.
Attend training or request further training if necessary to help you feel comfortable with new technology. Ask a question until you've grasped the concepts and are confident in utilizing the applications independently.
Emotional engagement
Nurses conduct work that is both meaningful and personal. Unlike other professions, nurses get emotionally invested in the lives and outcomes of their patients, which can be a challenging weight to bear over time.
As a nurse, you should establish a solid support system with whom you can share your thoughts and feelings. After working a challenging shift or seeing a tragic case, you need to communicate your emotions. Close friends, family members, and professional counselors can all assist you in processing your experiences and coping with your feelings in productive and healthy ways.
Patients treating them poorly
While attempting to offer care, nurses may encounter terrible treatment from their patients or loved ones. These actions might be physical or verbal, but they significantly impact a nurse's work environment. Patients may have an adverse reaction to you due to misunderstandings, the impact of alcohol or drugs, or psychiatric disorders.
Any harmful behavior should always be reported immediately to your supervisor. Depending on the seriousness of the problem, you can potentially notify your hospital's security personnel or legal enforcement.
Top tips to overcome nursing challenges essay
When asked to write an essay on overcoming the challenges nurses face at the workplace, you can include many ideas and points. This includes:
Prioritizing your sleep
The nature of a nurse's work can make it difficult to have regular sleep patterns. Try to find time to sleep for at least nine hours a day. You can put your phone away, sleep in between shifts, and look for a quiet environment to have a healthy sleep.
Asking for help when stuck
Anytime you start feeling burnout or overwhelmed, talk to someone about it. Seek help regularly from family members or friends. You can use some services like home delivery options to help ease your work.
Practicing healthy habits
Ensure you incorporate healthy behaviors into your life. This includes exercise, eating a balanced diet, and proper hydration to help you feel energized and fight illnesses.
Visiting your doctor regularly
Plan regular checkups with a dentist and a doctor to ensure you are always in good health.
Finding a friendly working environment
Look for a place that matches your interests and preferences. Explore the nursing opportunities available at your home of work like administration, leadership, and research.
Why I chose nursing as a profession essay
If you are studying nursing in school, you are likely to face this kind of assignment where you are expected to explain what motivated you to take the career. There are several reasons why students prefer to pursue nursing in school. Some of these reasons include;
Satisfaction in the career
Few people are aware that nursing is one of the highest-paying occupations. Almost 94 percent of graduates find work within six months after completing their degree. According to an AMN healthcare survey done in 2017, two-thirds of other nurses persuade others to pursue nursing because of their job satisfaction. As a result, one can consider this rationale when making a decision.
Career mobility
The range of workplaces to serve is one of the best aspects of this vocation. A Nurse Practitioner or Registered Nurse can operate in various settings, including hospitals, healthcare institutions, and more. They could serve as a trauma care front worker. Their role, however, has expanded to include public health and community settings.
Nurse consultants are a good option for people who want to work in the legal field. If you are interested in teaching, volunteer as an instructor at a nursing school, for example, you can get jobs in many institutions. In other words, the possibilities for job progression are limitless.
Pasion to bring change in people's lives
This is the degree for you if you have empathy for others and can understand their hurts and concerns. Nursing allows you to bring hope into people's lives by making them happy, healthy, and psychologically fit. Whether you work in a hospital or a rehab Centre, you are doing a great job. You can make a significant but good difference in someone's life in both cases.
It is a noble and respectable profession
As previously stated, nursing is one of the most respected professions, compared to business, journalism, etc. According to a poll performed by the Varley Foundation in 2018, nursing is the sixth most honorable profession. As a result, it is one of the most compelling reasons to pursue this sector as a vocation.
How nurses work selflessly at all hours of the day and night is admirable. They are not just satisfied at work but also determined and concerned about the health of their patients. As a result, this career has received tremendous respect and reputation worldwide.
Opportunities for financial aid
Financial aid opportunities are another reason you can choose nursing as a profession. If you have a lot of expenses in school, you do not have to worry because you can get financial help from the government. You can also get help from scholarships and economic programs.
Chances of earning good money
Are you still undecided and unable to make a decision? If you answered yes, you should be informed that nursing is one of the highest-paid professions. According to the Bureau of Labor Statistics, licensed nurses earned $450130 in 2017. General anesthesia nurses or midwives, on the other hand, were paid $110,000. Nursing jobs include insurance and retirement benefits in addition to a monthly salary.
You can specialize in other fields
It is normal to work as a registered nurse in any hospital or clinic. But it is the profession that offers you to specialize in various sub-fields. People having a bachelor's degree in nursing can go for a specialization in their field of interest. Here, one can serve as a midwife, infant nurse, neonatal nurse, etc. So, opt for your desired sub-field wisely and get a master's degree for further specialization.
Ethics in the nursing profession essay
Ethics is not a wrong topic to learn in school. Ethics show a particular behavior based on good or bad in the nursing profession. As a student, you will come across an essay on the nursing profession.
There are very many ethical dilemmas that nurses go through in their profession. Whether you are asked to write ethical nursing as a profession essay in 250 words or more, be sure you will have the content to include.
Sometimes, you will be assigned to write politics in a nursing professional essay, among others. Do not worry because nursing is a significantly diverted field that touches on many areas. It is not only about human health and treating patients. Nurses interact with a lot of issues while at workstations.
To sum up
Writing a nursing profession essay is not as easy as it may sound. Many nursing students get stuck looking for good topics or in the writing process. This article provides a complete guide on how to write a nursing professional essay.
To write a compelling nursing profession essay, choose an interesting and researchable topic. Use the correct structure and place every piece of information in the right section. After writing, edit and proofread the essay to eliminate any errors.
If you still need help choosing a topic or writing a compelling nursing profession essay, worry not. We provide essay writing services to students at all academic levels at affordable rates.
Related Posts: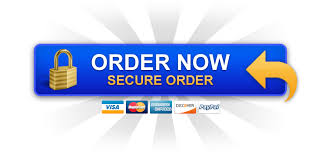 (Visited 1 times, 1 visits today)