Nursing is more than caring for a patient during their sickness. It is more of adapting to the patient's and family's needs; social, physical, spiritual, and psychological. It is essential to explore values and principles that will guide your nursing practice. Personal nursing philosophy provides the base for all nursing actions, including practice and research.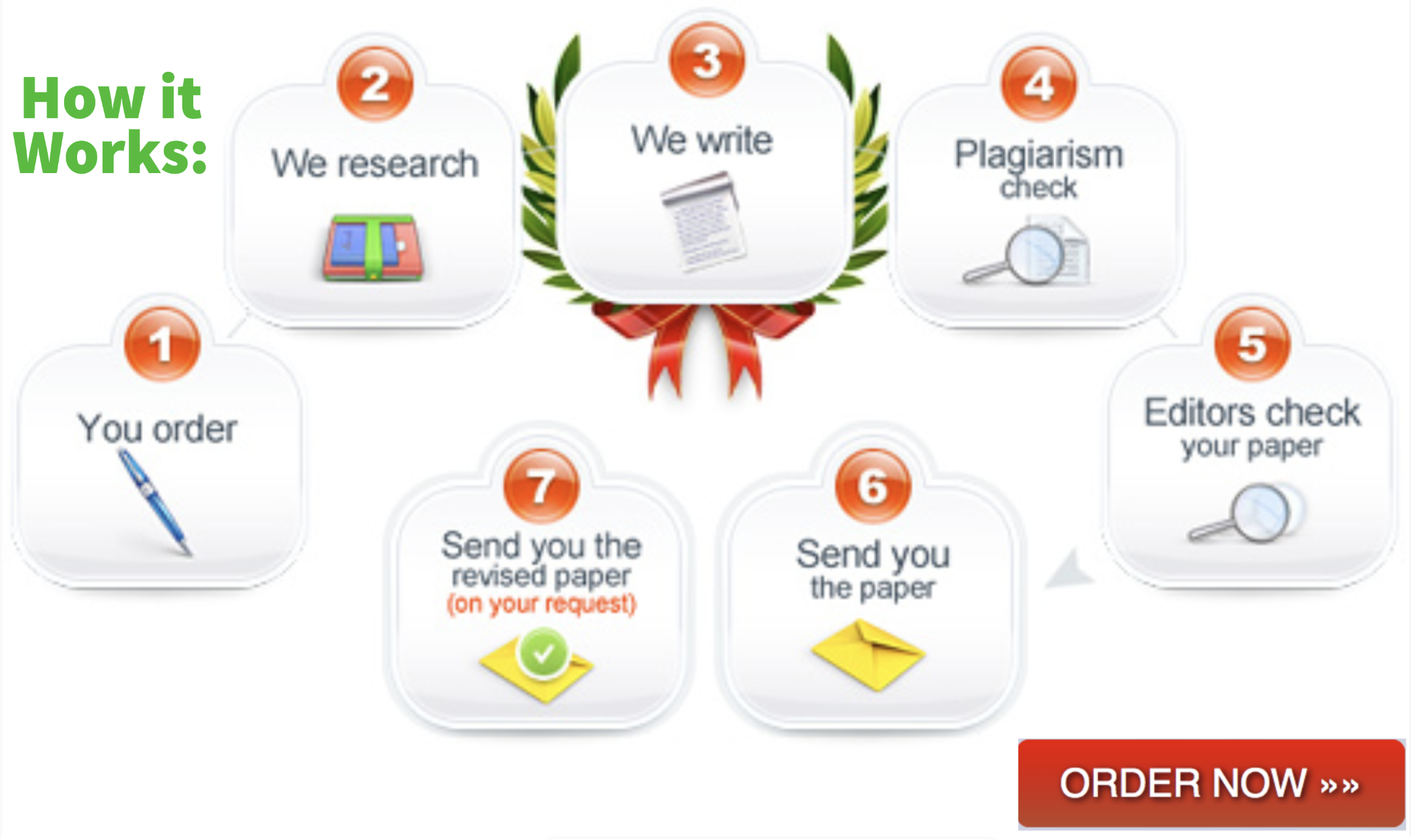 A nursing philosophy guides your practice, provides knowledge and helps develop knowledge to use nursing theory in practice. It further enables you to increase understanding and build knowledge by applying critical thinking to practice. While critical thinking is vital, decision-making and leadership are equally necessary; what you require most is integrity, responsibility, compassion, and competence.
What is a nursing philosophy?
A nursing philosophy outlines a nurse's values, beliefs, and professional and personal ethics mission statement that relate to the nursing profession. The information considers the nurse's education, training, professional practice, individual approach to patient care, and career goals.
Defining your philosophy provides a deeper connection with your intrinsic beliefs and goals within the nursing profession. This will help shape you as a nurse and offer direction for whichever specialty and skills you want to focus on and enhance.
You can develop values that will guide your patient care decisions. These values will also motivate you in your workplace. Creating an outline of your personal nursing philosophy will drive you to be a practical nurse through the use of beliefs, goals, and values.
Your profession and experience continue to shape your philosophy as you progress in your career. This is okay, and you can update your nursing philosophy as your career and insight evolve. This article will cover the importance of nursing philosophy, how to write one, and also provide you with examples to help you craft a personal nursing philosophy statement.
What is the importance of a personal nursing philosophy
Improve interaction between you and patients, their families, and your colleagues.
Understanding your nursing values, such as dependability, respect, and integrity, will help you approach every interaction to uphold these values. For example, you can portray innocence by admitting to a mistake and show respect by listening to the concerns of the family of the patient.
Keep you motivated during professional challenges.
You will experience some challenges in your workplace. They may be burnout from long shifts or any other challenge. Having in mind why you choose that career is critical as it can help you stay motivated and focused on overcoming those challenges. For instance, your philosophy can revolve around being able to make a difference in the lives of the patient's family, which can help you put into perspective the need to engage them throughout the hospital stay of their kin.
Enable you to write a good resume objective
When applying for a nursing job, you can submit a resume with a summary statement highlighting what makes you a great nurse and why you are passionate about the career. Writing this statement is easier when you've already thought about and written your personal nursing philosophy.
It helps you answer common nursing interview questions.
You are likely to be asked by interviewers why you choose nursing, what motivates you, your values, and how they align with those of the organization. You can review your nursing philosophy statement while preparing for an interview. This will assist you in conforming to answers to these questions. In other cases, you may be asked to state your nursing philosophy directly; it is, therefore, crucial you review it before the interview.
It will help guide your career decisions.
A vital element of nursing philosophy is the impact you want to have as a nurse. You can use this element to guide you in advancing your education, selecting nursing roles, taking leadership roles that are in accordance with your philosophy, and earning professional certifications.
A personal nursing philosophy serves as a guideline to help you live by the set standards that you have laid for yourself.
Your personal nursing philosophy helps you identify ways and demonstrate your beliefs and goals.
A nursing philosophy enables you to identify the theories and beliefs necessary for everyday decisions.
What is the role of philosophy in nursing knowledge and education
Over the years, nurses have been taught the importance of critical thinking and its value in nursing education and other professions. Modern university education systems aim to produce people professionals who carry out routine tasks in their careers.
Graduates must have imagination, creativity, communication skills, and analyzing skills. In medical education, targeted approaches are based on multidisciplinary integration and teaching students to respond to changes in the community.
Additionally, you must acquire and develop skills and knowledge to fulfill your roles and tasks. Theorists have suggested rational methods to achieve these objectives; however, philosophy wins in this field, and any other models and strategies meant to teach students.
How to write a nursing philosophy
In nursing, the ultimate goal is more or less the same; supporting the well-being of others. Individual learning individual values and views will influence how you approach your work and why you do it.
Developing your nursing philosophy may be daunting, but you can gain more confidence by knowing the key elements. It is empowering to understand your nursing philosophy. You learn to focus better on your daily responsibilities and evaluate hard decisions with your values and beliefs.
Philosophy evolve based on your experience and encounters with the opportunities you take. Below are questions that will assist you in understanding your current philosophy.
What does nursing mean to you?
A personal definition of standard nursing supports a nursing philosophy. This may be theoretical or emotional, which can be contrary to your expectations. To determine what nursing means to you, start by figuring out how you define wellness and patient care, where they begin and end and if they end. Further, determine what roles you play in boosting and nurturing your definitions.
You may find that your nursing concept is based on abstract ideas such as your lifestyle, personality, and ethics. Explaining nursing in such a way as simply a job sets a foundation for the rest of your philosophy, and it will enable you to pin together other elements that define your unique position as a nurse.
What first interested you in nursing
There are different ways you can be inspired to join the nursing field, such as; having a family member who is a nurse, experience with a nurse, watching a loved one being cared for by a nurse, or a necessary life experience. Nursing is not an easy field, so committing to be a nurse is usually a motivated decision.
Think of the times and people who inspired you to become a nurse and understand why you chose this field over all others. At what point in your life did you decide that nursing was necessary to fulfill your desire. This pivot point will help you reset your philosophy.
Why is nursing vital to you?
Establish what you get from caring for patients. Do you enjoy building relationships with patients? Do you want the challenges that come with the dynamics of the medical environment? This element will promote a personal connection to your role if incorporated into your nursing philosophy statement.
What are your beliefs on the impact of nursing
Think about the effects of the nursing roles. There are many vocations a nurse can take any responsibility for based on how they work. They can be educators, advocates, and more. Nursing is more than patient care. Patients have direct and indirect connections with family members, friends, and colleagues. Your positive influence can make a lifetime impact on patients and those close to them.
List your strengths as a nurse.
The skills you possess can help you use your philosophy statement to reaffirm your abilities and how to improve them. The ripple effects of your passions and strengths are an inspiring part of the profession. List your personality traits and skills required to be a nurse or those you have that make you a great nurse, such as:
Leadership
Integrity
Empathy
Time management
Respect
Interpersonal communication
Kindness
Organization
Select what you are skilled at or what you believe makes you a great nurse.
What skills and values are essential to you as a nurse
Nursing is both a career and a calling. There are goals you will require to develop as a professional and as a whole person. You have a natural affinity based on the things you give value to, and morally, you are directed by daily choices.
Nursing evolves by making ethical decisions; therefore, be honest about your needs and boundaries. A clear understanding will help you through the decision-making and further help guide you towards the right job.
Knowing what you want to do and what your stand is will come in handy when you search for a job that will suit your professional and personal growth. Further, you will be served to navigate your career as new opportunities present themselves. Some vales include:
Integrity
Patience
Innovation
Service
Accountability
Teamwork
Equality
Quality
Community
How will your work impact your community
As a nurse, you have the potential to contribute to positive change on a large scale. Your impact should be considered against significant scale problems. There are places where nurses do more than treat; they are medical health guides.
Any nurse can be involved in any initiative of a local community. Your place should unfold when you are thinking about the concepts of personal values and patient care. Once you have answered these questions, note any overlapping ideas and write them down. This statement is your philosophy of nursing.
As you advance in your career, reevaluate your nursing philosophy.
The philosophy you had at the start of your career is likely to change as you progress in your profession. This is okay as experience and personal, and professional challenges can contribute to that. To ensure that your nursing philosophy evolves as you do, regularly review your philosophy statement to include any new skills, motivations, goals, traits, or patient care approaches.
Tips for writing a personal nursing philosophy
These additional tips will help you craft your personal nursing philosophy statement:
Write one to three sentences to keep your statement easier to remember and use in nursing interviews.
Make it actionable
Using active verbs will encourage you to follow your philosophy in specific steps.
Please write down your nursing philosophy statement where you can access it readily, preferably in your work locker or working desk.
How to format a nursing philosophy essay
You could be writing a personal philosophy statement as an assignment, a job application, or for a scholarship. The introduction of the nursing philosophy paper should contain a philosophy statement that focuses on your beliefs and values.
Identify what is important to you based on your specific value and beliefs. Turn your points or significant events and people in your life or those you have encountered. How did these events shape you? Also, think about your education and career choice. What has drawn you to this field?
Outline your ideas. Write the introduction to your personal philosophy statement. Start by clarifying who you are. Tell a brief story about a significant event or person or give a well-known quote, then explain how it connects to your philosophy.
In every section of your outline, write a paragraph, and incorporate a topic sentence for each theme with supporting details. Conclude by leaving a lasting impression on your readers and with a paragraph that summarizes your overall philosophy.
If your question is about how to write a personal nursing philosophy essay, follow the below structure.
Step 1
Start by defining precisely what nursing means to you.
This is an informal definition based on what nursing means to you personally, not how it is formally described. Explain in your answer why you view it as such.
Step 2
Back up your values and skills by including a story or an incidence.
Step 3
Discuss how you intend to impact the society or community around you through your nursing
Step 4
Conclude by highlighting the values, traits, and skills that are essential to you. If possible, show any relationship between your qualities into any experiences you have had.
Nursing philosophy example
From the beginning of nursing school, you will learn about ethics and values associated with nursing; there will, however, come a time when you will decide what you value most and how you can incorporate such values and beliefs in your roles as a nurse.
Probably you have heard of nursing philosophies, but you don't know how to develop personal nursing philosophy. Have you asked how I build my personal philosophy of nursing, and what are some excellent nursing philosophy examples? This article will give some insight into nursing philosophies and models that will assist you in crafting your own.
What are the critical elements of a personal nursing philosophy
There are several elements of nursing philosophy; however, the main features are knowledge, role, process, and values.
Knowledge is mainly about your academic and clinical experiences and how the experiences contribute to your role as a nurse.
The role emphasizes your responsibility to the patient and your profession as you provide patient care.
This is the implementation and modification process used by nurses when necessary. The nursing philosophy process considers the nurse's responsibility for using the nursing process continues to promote positive patient results.
These are beliefs that guide your attitude, moral judgment, and behavior. They may be personal afflictions or professional. Factors that impact them are either; cultural and social, individual, and relationship needs.
Personal philosophy of nursing examples
Below is a personal philosophy of nursing examples that you can refer to when crafting yours.
The idea of nursing philosophy may vary from one nurse to the other. The philosophical approach to practice is influenced by a nurse's specialty, work experience, or desire for a particular job.
It may be challenging to define your personal nursing philosophy at the beginning of your career. The more experience you gain will make it easier to explain the personal and professional values that drive you.
Explore the nursing philosophy examples below and how they relate to the nursing type they are structured for.
Nursing philosophy example for nursing students
"My nursing philosophy is that nursing is both a calling and a career. It is only for those who are passionate about serving and helping others by using their skills and knowledge. I promise to be the best nurse and I dedicate my professional life to improving the lives of others by offering the best services to make them better."
Nursing philosophy example for new graduate nurses
"My philosophy about nursing is that it takes a dedicated and selfless person to help impact and improve the lives of patients. I'll use the acquired skills and knowledge acquired in nursing school to establish myself professionally. Am sure that through dedication to personal and academic growth, I can impact the nursing profession and help improve my patients and their families' outcomes".
Nursing philosophy example for registered nurses
"As a registered nurse, I believe that the care I offer should be more than treatment and giving medicine. I wish to treat my patients with respect, and make them feel comfortable and confident about the care they are receiving from me."
Nursing philosophy example for pediatric nurses
"I always knew I wanted to be a pediatric nurse as my desire was to care for children and adolescents. I know that can impact the lives of my patients and that of their loved ones by combining compassionate and relational care."
Nursing philosophy example for psychiatric nurses
"My interest in psychiatric nursing was influenced by my personal experience with a family member who has schizophrenia. The more I learned, the more I was convinced that it is crucial to have competent nurses who understand better and patients can relate to and feel comfortable seeking help.
My philosophy is based on my belief that being the type of nurse my kin needs when dealing with mental health issues, I can and will help my patients manage their well-being."
Nursing philosophy example for neonatal nurses
"I have a deep connection to neonatal care because I have an experience with my niece, who was hospitalized for months after birth. The time we spent out of the hospital and the care we received as her family made me decide to join nursing, specifically neonatal nursing. My nursing philosophy is that I have to advocate for those who don't have a voice.
I plan to use my passion and skills to benefit my patients., comfort their families, and educate them. I also intend to be a strong party in the neonatal nursing team to make a great team of caregivers."
Nursing philosophy example for ICU nurses
"I believe that patients with intensive care needs require the highest level of care possible. This is the reason why I choose to be an ICU nurse. My personal nursing philosophy is that every patient despite the prognosis is entitled to be well-taken care of by a nurse who is passionate about their job. I intend to bring that type of care to my patients and their families."
Nursing philosophy example for delivery nurses
"My nursing philosophy is based on the experience of what it feels like to have a competent nurse support me as I labored and delivered my child. It was a good experience to have someone by my side. This same experience is what I intend to give to my patients. I wish to be the same compassionate supporter and use my professional skills to make their experience the same if not better than mine."
Bottom line
Personal nursing philosophy is a set of beliefs, values, and moral judgments that nursing practitioners follow. It is usually personalized and tailored to fit an individual's personal preferences. Personal nursing philosophy is highly influenced by nursing theories you put into practice.
There are many challenges faced by nurses, both physically and emotionally, and having your personal philosophy is what guides you. During these difficult times, when you are struggling with challenges such as burnout and pressure at work, your nursing philosophy is what drives you.
Related Posts: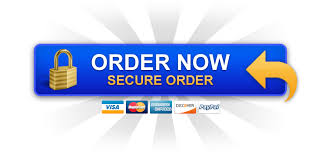 (Visited 1 times, 1 visits today)