Neighborhood and the Social determinants of Health Community Health Assessment in Newmarket
an individual assessment of a community that you have lived in as you will be required to reflect on your experiences as member of that community. You may collect information from websites, as well as a windshield survey.
Getting to know my community (Newmarket)
Use Chapter 13 in Stamler & Yiu (2020) which I uploaded for you to guide your assessment/consultation on the Newmarket community
website.
a) Identify the community / aggregate and where it is located. Locate
the geopolitical boundary; these can be found on this website: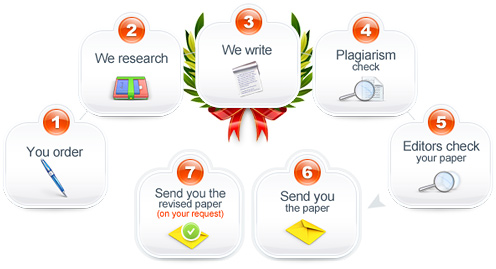 York Region:
http://www.york.ca/wps/portal/yorkhome/yorkregion/yr/statisticsanddata
/!ut/p/a1/rZFLU8IwFIV_jctObpO2CctYlaZIcQYdaTdM-
oIqfVAiI_56A7pxHEQ02eXOyZdz7kEJmqGkkdtqIVXVNnK1vyf
eXPChCIIRhBOH-cBhwkNMGbAR1YJYC-
DI4XDq_SNKUJI1qlNLFO_6edY2qmjUBeza_llfNqpSL4fBsq2Lj
3FfLLS7C9gobVMLso1s8lwquWd1WZWjuMTSs1PiWCVmueU
UWFppgbGVpgNaSo_QbFCg8BfhcD_2xwuNlWppVU3Zotn3b7
WuelqvE66j7P2_KjT7d5bDZrQ_jB0vsH0IIZgwEDf0zr1igQ2-
e0Iwwp-CH9qJdX306AqmNpqeudMTQGoYiLFpoGsaaDqy-
GspoQDf5ho4JNcEOBY-
uyQhiyIw7ZAYBnLTLXPTkfn5LXf1Q82Iu9rellNhyZQBcbvt231
Z1_Mo-
jp4Bw78ycU!/dl5/d5/L2dBISEvZ0FBIS9nQSEh/#.WkvrhEtG1P
M
b) Begin with a windshield survey method to gather information
about the broader community (Choice is Newmarket community),
including defining its geographic boundary, neighbourhood
environment, and significant factors (i.e. socio-economic and
environmental), more of the characteristic makeup to assess can be
found in pages 255- 267 of Chapter 13. From the knowledge of the
data you are collecting this may have an impact on the health of
community members.
c) Utilize additional methods to collect data for your community
assessment: non-contact methods (e.g., literature review, internet
search) this is preferred given the Covid 19 pandemic. Describe
hypothetical** contact methods that you may use (e.g.) key
informants, interviews)
d) For both parts b and c, outline the methods used to collect data
(e.g., epidemiological data, research findings, local and national
policy documents, census and other statistics) check p. 258 and use
the community webpage to gather information.
e) Discuss your data findings and how they have informed your
understanding of the community. Describe any potential health
issues that emerge from the data you've collected. What are the
health needs, that emerge from your community assessment?
Make 1-2 recommendations for addressing these needs, supported
by your data, research and theory. I have attached a theory article
to relate your discussions with.
f) Conclude the paper by reflecting on your experience of conducting
this community assessment. How has your social identity and any
previous assumptions about the community affected the way you
perceived your community? How has this assignment changed
your outlook as a member of the community, and as a community
health nurse?
Guidelines and Criteria for Evaluation:
 This assignment will be 4-5 pages MAX in length; 12 pt Times
Roman font; double-spaced; using APA format, 7 th edition
· Clear and concise writing style with use of subheadings to organize
thoughts and ideas
Neighborhood and the Social determinants of Health Community Health Assessment in Newmarket Related posts:
(Visited 6 times, 1 visits today)