You could be wondering how as a student, you can write a process essay that will capture your reader's attention. Writing a process essay can sound easy though some rules and steps must be followed to write a successful well-structured essay. At customnursingpapers.com, you will find experts that will take you through a step-by-step process on how to write a process analysis essay.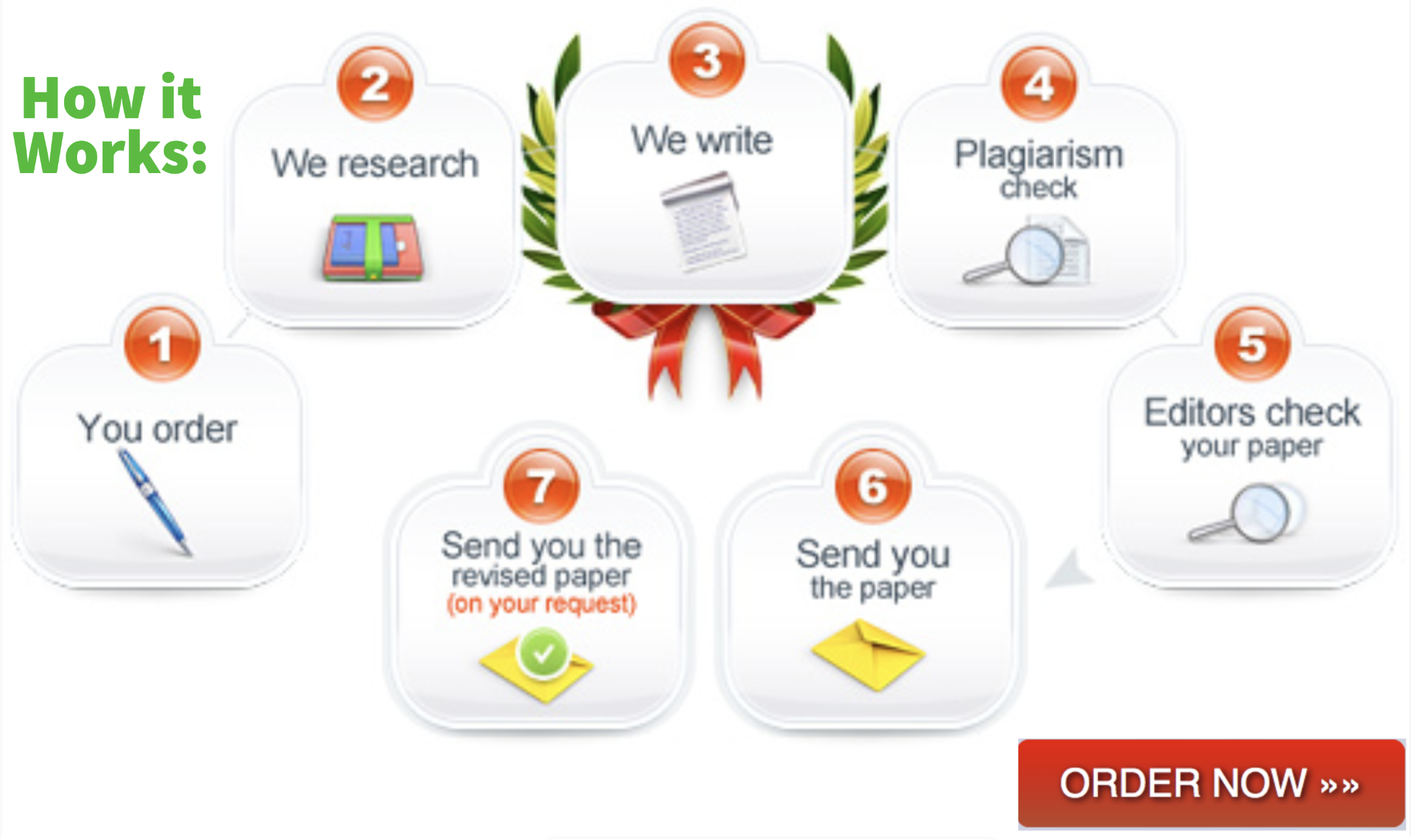 We offer a range of services concerning the essay writing process. That includes nursing, finance, accounting, and others. We can help you describe your process, create a picture in your instructor's mind, impress him and get a high score on your assignment. If you need topics, samples, examples, ideas, and process essays, reach us via our customer care staff. We will be glad to offer our professional assistance.
What is a process essay?
In the nursing course, you are expected to write different kinds of essays before completion. A process essay is one of them. You write a process essay to teach the reader how to do something (e.g., make better financial decisions). This kind of essay describes every step necessary to complete the process. Many college students find the process of essay writing stressful and exhausting. Aware that it contributes to your final grade, you will want to present a well-written nursing essay to your professor for you to score good grades.
A process essay explains step-by-step instructions and guidelines for conducting a given procedure or task. This could be a simple process of handling a patient with a certain disorder or a complex one like making a nursing report with many experiments. The aim is to give the reader an exact guideline and direction on how to do something.
This essay requires a high accuracy level. As you explain your process, give a glimpse of the history of what you are working on. You will have to make the reader intrigued by it. Give them a hint of the time reading your process essay will take. That will enable them to schedule their activities and read your process analysis essay at their convenient time. That way, they can schedule the time they dig deep and understand the whole process without disruption.
Steps for writing a process essay
Writing can be hard work, and many students wonder where to start. Understanding the basic elements of the essay writing process can make your job easier and your written product better. How you use the writing process is determined by: the task, available resources, how conversant you are with the topic, and the time. Think about the process of essay writing as a very fluid, spiraling cycle. You should use the essay writing process flexibly.
1.      Prewriting
It involves anything you do before you begin the actual writing. It is the initial stage of generating process essay ideas. It's the most crucial part. You need to understand the process of essay writing in terms of the task given. If there are specific rules that you need to follow, abide by them. Talk to the instructor if you require clarification. That way, you can develop process essay topics and choose a focus for your process analysis essay.
If you have to choose your topic, brainstorming will help you generate many ideas. After that, you can do extensive research and narrow down the list of ideas generated, make an action plan and proceed to outline.
2.      Drafting
This is the phase where the actual essay writing process occurs. You are expected to define your process essay and give the scope, arrange the content in chronological order, as you present every step and explain it in detail. Make the content as eye-catching as possible when drafting a process essay. To break the monotony, add a few exciting incidents that are likely to happen when performing the task.
It is easier for many students to begin drafting the body paragraphs before drafting the introduction and conclusion paragraphs. This can be a good writing strategy for your process essay because the introduction and conclusion are based on what you write in the body paragraphs. Make sure you stick to the process essay outline to stay focused on the main idea.
3.      Revising
When done writing your process analysis essay, you want to check whether the grammar, formats, main idea, and paragraph organization are done well. If not, make changes to improve it. A process analysis essay writing will have you do revisions in your prewriting and writing stage to add or remove words, sentences, or paragraphs for improvement.
4.       Editing and Proofreading
You only proofread your draft after revising to make changes to improve the clarity of your ideas and organization and edit to check for mechanical errors like spelling, punctuation, formats, omitted and repeated words, spacing, etc. Once you have proofread your process analysis essay, you are ready to present it to the reader. This is why it is the final stage of the essay writing process.
Structure of Process Essay
The goal of writing a process essay is to explain a process. So, you will break it down into several steps for the reader to follow. A process essay should be structured as follows;
Introduction
Write an engaging introduction to the process. The introduction part will determine whether the reader will proceed with reading your process essay. Clearly and precisely present a thesis statement after the introduction and identify the process. State the warnings and safety precautions. Let the reader know under what circumstances where the process will be performed.
Essay body
Write every step in its paragraph. Be straightforward and give a narration of each step. Here you are speaking to the reader. Use the past or present tense depending on whether the process occurs regularly or has occurred in the past. Give supporting details like process analysis essay examples, scenarios, or facts.
Conclusion
Summarize the main stages and show the reader the final result. Do not forget to reinstate your thesis statement and give any remarks concerning the whole process.
Process Essay Topics
Getting process analysis essay topics can be challenging for most college students. We advise you to think about your audience. Choose process essay topics that are specific and straightforward. Choosing a complicated topic might give you difficulty presenting the main idea, transitioning content from one paragraph to another, and organizing your content.
Learners should have a well-framed thesis statement, make a brief process essay outline, and draft two or three topic sentences. To write a relevant process essay topic, you can perfect your topic sentence from the evidence you collected during your prewriting stage. If you are limited to topics you have little knowledge about, among the researched topics, choose the one that will impress you the most and focus on it.
The choice of your process essay topic will be determined by the amount of research you have conducted. A good essay topic aligns with your passion, appeals to the audience, and coordinates with the assignment purpose. If it is general, narrow it down to better focus on a specific point of discussion.
General tips for writing process essay
Is it your first time writing a process essay? Are you searching for "How to Write a Process Essay?" Follow the process analysis essay ideas and your instructor's guidelines. Your question will have been answered.
1.      Research
Before writing, look for a process analysis essay sample and check the formats and the word choice. Then keep on researching and selecting good process essay topics. Narrow down the topics and choose one that will interest your reader. In case it's a how-to essay for your friends, use simple but informative language. For a professional reader, use more sophisticated and informative terminologies.
2.      Introduce your essay
Do not make assumptions that the reader understands the basis for your writing. Give them a background history of why you chose the topic. Clearly state your motivation for the process essay ideas you came up with. Do not forget to mention the thesis of the process essay you are introducing.
3.      Quality
Make sure you write a process essay that is not too complex. Use simple words to explain the main points in detail. Arrange your writing in a logical order and let it flow naturally. Ensure that you broadly explain each step and mention its purpose. Do not leave the reader in suspense. Warn the reader of possible challenges they may encounter during the whole process.
4.      Definitions
Explaining the new terms you use during your essay writing process is crucial. Avoid ambiguity. Ensure that the unpopular terms used are understandable and competent depending on your reader's skill level.
5.      Use transitions
Transitions like: When you have finished, first, second, next, at the same time, meanwhile, after this, then, and finally are very useful for establishing sequential and logical relationships between each step in a process.
6.      Uniqueness
Let your process essay be your own masterpiece. Do not copy-paste another person's piece of work. If you go on the internet for your assignment, beware that your coursemates can access the same platform. To impress your reader, you need to write a unique essay. Write a process analysis paper that will score you high grades.
7.      Accuracy
As you write your process analysis essay, pay attention to every detail. Write a paper that satisfies your reader's desires 100%. Before you begin writing, you can ask questions to ensure that you follow every detail. An accurate process analysis essay will capture every detail of each step of your process.
What is a process analysis essay outline?
A process analysis essay outline provides the foundation in which research and writing can be organized and presented thoughtfully. It connects the data and supports the point of discussion and the thesis of a process essay. This way, you can focus on the most interesting part of the process analysis essay and avoid losing relevance.
As you write your process essay outline, ensure that it conforms to the rules and guidelines given by the instructor. Avoid mixing points as they will get the whole essay mixed up. Confusing the reader. Online resources like text-based guidance will help you identify the purpose of your process essay, identify and list the key points, add other supporting details, and write your introduction and conclusion chronologically.
The thesis of a process essay
A thesis statement is a sentence that appears in the first paragraph of your essay that informs the reader of the purpose of the essay paper. Learning how to write a thesis statement about how to do something and how something works is very crucial.
The thesis of the how-to process essay is about informing the reader of the results they will get if they follow the instructions keenly. It's like a recipe. Include the advantages of following the directions in the given order and the downside of not. Let the reader know the precautions they need to take. The outcome of the directional essay should be a result.
An informational process analysis thesis tells how a process works without giving directions. Most of the 5 paragraph process essay examples you find online are informational essays. They include an introduction, three main steps in the main body that are broken down into small stages, and a formal conclusion. This kind of essay does not necessarily give an outcome.
What is the difference between a process essay and a process analysis essay?
What is a process analysis essay? A process analysis essay clearly describes how to do something or how it works. The essay writing process of this kind of essay involves explaining every stage in chronological order and analyzing them in depth. What's unique about a process analysis essay is that in every step, you must give details about the causes and effects and present the steps in chronological order.
What is a process essay? It is an essay explaining a procedure to the reader by giving directions or describing how a process works. When writing a process essay, you do not have to go deep into explaining every step of your process.
Process analysis essay ideas
You can look for process analysis essay ideas by brainstorming, reading, talking to your peers, or studying the environment around you. Without generating and organizing ideas first, you often lose the sense of direction. So, when looking for ideas, ensure that you go for process analysis essay topics that are not too obvious and note them down. Go through them and choose a topic that is not too simple or too complex as you might lose the reader's interest.
You can think of an idea and make a topic out of it. Regardless of how much or little detail is as the process guarantees. For instance, if you are writing a process essay for your coursemates, you will be sure to go for an engaging, funny, and informative idea.
In nursing, you can generate process essay ideas from things like diet, medication, pregnancy, hygiene, diagnosis, therapy, etc. So, you can come up with your process analysis essay, for example, topics like how to lose weight, cope with depression, etc. Make sure you follow through with the chosen topic so that you don't end up finishing your process essay in another direction other than the intended one.
Process Essay Example
HOW TO LIVE A HEALTHY LIFESTYLE
Healthy living to most people means physical and mental stability. Life has become so busy that people rarely find time to engage in physical activities like long-distance walking. Others do not have time to make homemade food, they consume processed and junk food and still want to live healthy lives. When you come to the search engine, you will find many searches on "how to live a healthy lifestyle."
The first thing people should do is monitor their eating habits to prevent overeating. Overeating can affect your cholesterol and potentially impact your blood sugar management, putting you at risk for developing type 2 diabetes and heart disease. To control overfeeding, ensure that you consume meals rich in fiber. Soluble fiber meals help you reduce your appetite as they keep your stomach full.
If you have a busy schedule, create thirty minutes to an hour to exercise. You can do an evening run, aerobics, or low-intensity cardio five days a week. This exercise suppresses appetite and helps you eat less. Ensure that you drink plenty of water and consume fruits. They provide carbohydrates, vitamins, minerals, water, and antioxidants which work together to protect you against cancer, diabetes, and heart disease. Slowly your body will be fit and in good health.
Skipping meals makes the body reduce the amount of energy it requires to function. This causes the body to burn fewer calories leading to weight gain when the usual food portion is consumed. Meal planning will allow you to see and control how much you're eating. If you need to snack between meals, eat high protein and high fiber snacks.
Living a healthy life means monitoring eating habits, exercising, and meal planning to avoid making unhealthy options. The earlier you adopt these habits better it is for your health. At the early stage of adult life, people are eager to try new things like alcohol and cigarettes and skip nights of sleep and meals. This affects their health status in their 30s, 40s, and 50s. Living a healthy lifestyle is not complicated. It is a choice you make that helps you live happily.
Are you feeling overwhelmed writing a process essay on your own?
Generating process essay ideas can be time-consuming for students. You could spend a couple of days looking for process essay topics that match the instructions and guidelines given by your instructor and end up getting none. You are not alone. A lot of students experience the same feeling.
At customnursingpapers.com, we offer a range of services about a nursing process essay. We have a team of experienced writers that specialize in selecting good process essay topics for you depending on the instruction. We give you process essay ideas and write a high-quality process essay for you. You don't have to go through the hassle of researching, drafting, editing, and proofreading a process essay, as it will drain your energy.
Writing a process essay may sound simple and all fun until you miss a single step or the reader fails to understand the purpose of your process. That might give you lower grades. Reach out if you have any concerns about your process analysis essay. We will help you find a solution.
Our affordable process Essay writing services 
We focus on providing help with topics, essay examples, outlines, essay topics, and essay samples to students across the world. Our services are unique and affordable. We exist to relieve the students of the burden of researching, drafting, revising, editing, and proofreading. Process essay writing is time-consuming.
When the deadline is fast approaching, you will write your process paper in a hurry. It is easy to mistakenly skip a step, which leads you to score a low grade in your process analysis paper. Talk to our customer care staff for assistance regardless of how many hours you got before the deadline. We will custom-make your process essay at a low cost.
Order a custom-made process essay from us here

You can conveniently get a unique process analysis essay sample from our website that you can use to practice before you write your own draft. When it comes to processing analysis essay topics, we don't disappoint the clients because our writers have qualifications in different disciplines. Chat us up if you have trouble writing a process essay regardless of location.
We hope that the above-given practical tips will help you write a unique and quality process essay. Our experts provide custom essay paper services across the board. If you have other projects, talk to us. We will write you a custom-made process paper at a low cost. We are reliable and available around the clock. Let us write your process essay today.
Related Posts: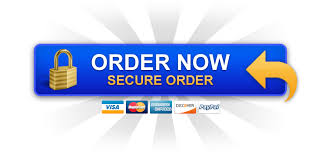 (Visited 1 times, 1 visits today)