Do you pursue a course in nursing? Then you'll almost certainly be assigned to write a nursing reflective essay. The task may be difficult and demanding. But don't be frightened! Before penning down any information on a reflective essay in writing, it would be vital if you figure out the meaning of a nursing reflective essay. Reflective essays are based on your personal experiences, thoughts, and opinions on many topics.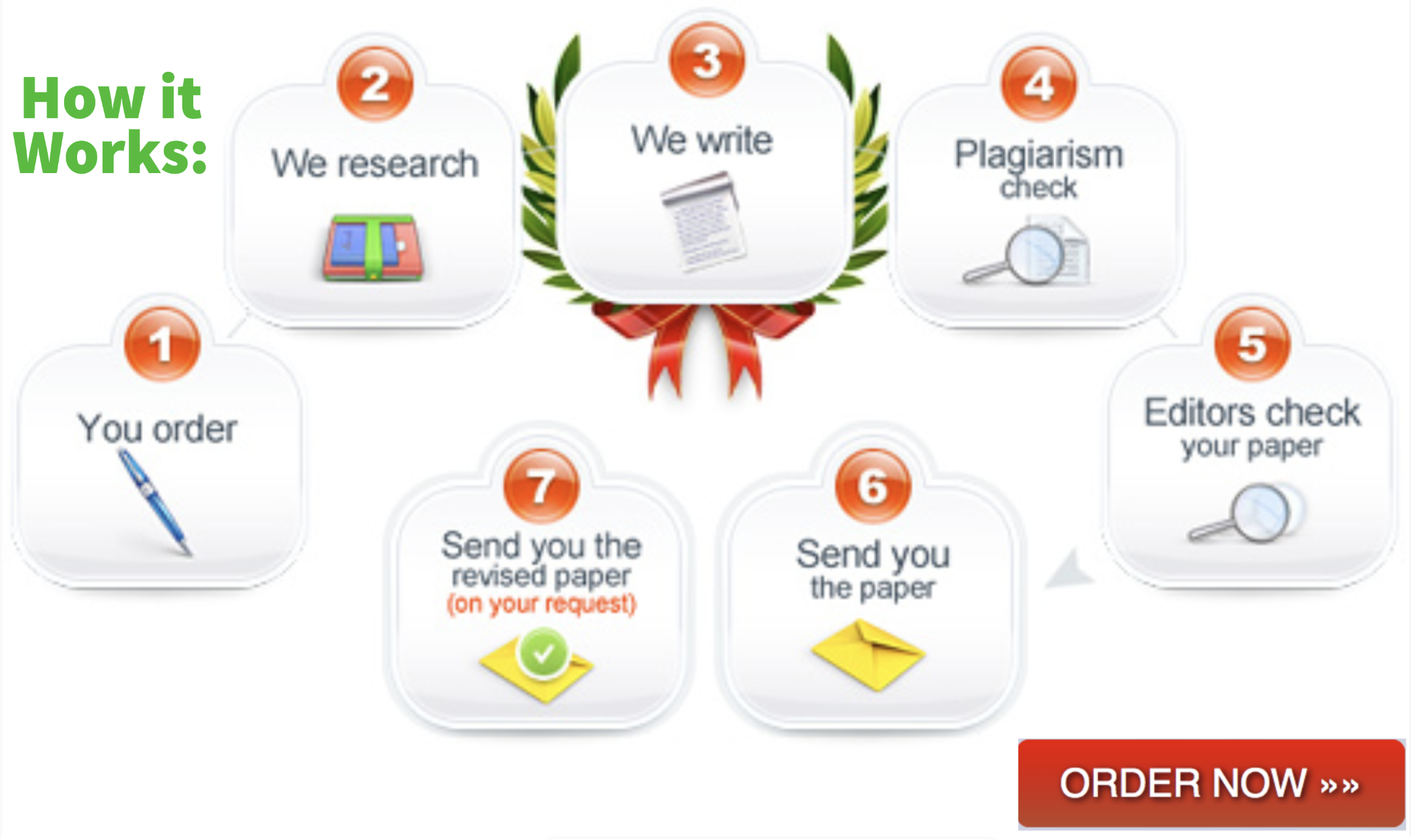 Reflective papers assist nursing students in working their way up and broadening their knowledge. Suppose you're questioning how to write a nursing essay. In that case, this article will give you advice on creating a fantastic student nurse reflection, including samples of what to reject or include and how to employ reflection ideas.
What is a nursing reflective essay?
Ask yourself why a reflective nursing essay definition is of the essence. A nursing reflective essay is an essential technique for building professional knowledge and personal qualities in nursing, as it involves many elements of work. Reflection is vital in nursing since it provides all of the necessary ingredients for more personal development.
A reflection will enable you to examine your possibilities and take a more comprehensive look at your assets and flaws. Consider your reflective essay on nursing an opportunity to review your talents, career, and personality to enhance your nursing skills.
How to write a nursing reflective essay
Are you stuck on how to write a nursing reflective essay? After defining a nursing reflective essay, it's time you now start writing. Below is a chronological order of how to go.
Make a plan first
Every reflective essay is a declaration of feelings about anything, and the structure serves as a draft for you to express them. The first step toward writing a high-quality, vivid essay is to create it. What is a decent reflection essay outline structure? Make a system out of all that you know. In your introductory paragraph, body, and conclusion, describe what you'd like to see.
The following is a sample outline for a reflective essay:
Introduction
Hook; Set a tone and introduce your article with a catchy statement.
Mention the most critical points.
Include all of the main points and concepts in a single statement.
Body
Thesis statement  In one phrase carefully describes the first concept.
Use credible sources to back up your topic or idea. Apply logic and reasonable thought to the source's notion and information to analyze it.
Topic sentence: In a single sentence, carefully elaborate on the second notion. Use authoritative links to back up your topic or idea. Apply logical and rational thinking to analyze the source's concept and information.
In a single sentence, carefully expound on the third concept. Proof of the issue or concept: Use credible sources to back up your claim. Employ logic and scientific thought to analyze the source's notion and information.
Conclusion
Rephrase the thesis statement.
Review the key concepts.
Lastly, add the final sentence.
Reflective nursing essay thesis statement
A topic sentence (thesis statement) is a susceptible form of your paper in that you must describe your point of view concisely. The goal is for the audience to read and comprehend what you've written. To write a decent topic sentence for a reflective essay, you must first write down your ideas.
To initiate, consider the problem carefully and create an attitude about it. Make sure to write your thesis statement after completing an outline. It is needless to tell the reader everything ahead of time because you will expand on this idea afterward.
You can begin actual writing after you have effectively developed your thesis statement. As a result, examples of the reflective essay opening, body paragraphs, and conclusion are provided below.
Introduction to a reflective nursing essay
Start with a catchy introduction to your nursing reflective essay to pique your readers' interest. You can start by highlighting your primary drive for wanting to be a nurse and explain it in detail. For instance, in your introduction, you can use a story that describes a state that made you undergo the worst crisis and tell how the fear pushed you into becoming a nurse. In this introductory paragraph, describe how you overcame your past fears and how you can now boldly become a nurse. Make it interesting and stick to the essay's theme.
Body Paragraphs for a nursing reflective essay
The body of a nursing reflective essay contains arguments, topic explanations, and the primary body of data. Every paragraph should start with a few short introduction lines, and the body's sections must be split into many areas.
This will improve the organization of your writing and the navigation of the content by the reader. Argumentation is something you should keep in mind. In your capacity, you should be able to rely on numerous things. In a different paragraph, explore each of them in-depth.
Take note of the semantic order. In this scenario, making the same point twice in a different language would be a mistake. It will convey that you have nothing to communicate to your reader. Keep in mind about using transitions in your nursing reflective essay. Consider moving swiftly from one point to another while taking your time.
Conclusion of your nursing reflective essay
How do you conclude your nursing reflective essay? In your ending paragraph, try to focus on gathering your information. Summarize your thoughts and the lessons you learned. Try to incorporate a few instances concerning how and why your behavior and attitudes changed.
For instance, you can use an example such as being a volunteer nurse and how helpful it was to you. You can also describe a reflection of your values and how they can affect your professional practice. You now have an idea of how to write a nursing reflective essay. It will now be faster and easier to compose your essay.
Nursing reflective essay topics
At times in your program in nursing, you will be obliged to compose several nursing reflective essays and study papers. Such kinds of assignments are similarly as vital as your hands-on studies. You could be assigned a specific topic or requested to select your topic. You should look for a matter that you are well vast or passionate about exploring more. How would you choose a subject for your nursing reflective essay? Read on to get enlightened before going through a section of some of the deliberative nursing essay topics.
How to select a nursing reflective essay topic?
A reflective nursing essay requires you to have a careful selection of topics. If you've got no clue what to pen down about, you can consider going through nursing topics in textbooks. You can then peruse the required literature and conduct internet research.
Enlist the most recommended and fascinating topics and conduct preliminary research to decide on the information available for your other future essays in nursing. Keep in mind the factors below too:
Define your target audience. In most cases, your lecturer or teacher.
Highlight your essay's best topics. It could be your best topic or a new topic you need to research.
Figure out what you aim to focus on. What shall you write in your essay?
Illustrate the importance of focusing on that specific topic.
Think of the best tactic for presenting the data. This incorporates ways of certain events, data analysis, two objects comparison, etc.
If you have trouble finding the best topic for your nursing reflective essay, worry no more. You will be able to get some issues that will help you in your reflective essay on nursing school, among other topics. Empathy and support in nursing, as mentioned below, is a nursing reflective essay example, among other issues.
Empathy and support in nursing
There are various subtopics under this title as listed:
One of the most crucial responsibilities of a nurse is communicating with patients.
Nursing is the practice of caring for patients who are ill.
The idea is to cause no harm but to assist afterward.
Nursing time management.
The patient's best interests are prioritized.
Why did I choose to work as a nurse?
Nursing secrecy between doctors and patients
The significance of improving a nurse's soft skills
Nursing knowledge shouldn't be restricted to a specific range of topics
An internship reflection essay
Nursing ethics and culture
Nursing deontology and its integration with my anecdotal life.
Essay on nursing clinical reflection.
Concerns about elderly nursing.
Reflective essay on leadership in nursing
This essay majorly focuses on leadership skills that are required in nursing. Reflection is needed in nursing as a potent tool for leadership. Through meditation, you can reverse physical and emotional exhaustion. As a nurse leader or aspiring nurse leader, a reflective essay on leadership in nursing allows you to scrutinize core beliefs and facilitates learning and examination of core beliefs.
Reflective essay on mentoring nursing students
The reflective essay on mentoring nursing students talks in detail about matters affecting students in a nursing college or university. Nursing students face various issues and may need mentorship. Apart from undergoing challenges, they need mentors as role models to look upon as they journey across their careers. This is whereby a mentorship in nursing reflective essay chips in.
What nursing means to me reflective essay
A what nursing means to me reflective essay helps you explain what you would do if you were already a nurse. It highlights your drive and passion for wanting to be a nurse. It plays a similar role that is almost similar to a personal reflective essay on nursing school.
Nursing informatics reflective essay in nursing
A nursing informatics reflective essay helps you to put down in writing data integration, knowledge, and information to second clinicians and patient's decisions. The decisions cut across settings and roles using structures, communication, technology, and process. Our current health system, which is dynamic, requires technology to help in nursing practice and education.
Nursing reflective tools and models
Scientists developed many models from various domains to make reflection easier. In your reflective nursing essay writing practice, you can use the reflection models listed below. The models and tools will help enhance your writing.
The above-mentioned topics are just a fraction of other issues. You can use the individual topics mentioned to search for a reflective essay sample nursing on each of them. A self-reflective essay nursing is also another example among others. You are free to get engaged in an online search for more topics and examples.
Nursing reflective model of Gibbs
Graham Gibbs presented his reflexive paradigm to the globe in 1998. Gibbs' framework is a loop, ideal for studying repeated experiences. It is divided into six stages:
Description
What went wrong?
Describe without judging or concluding.
Feelings
What were the thoughts and feelings?
Again, don't start analyzing them just yet.
Evaluation
What did you like or dislike concerning the experience?
Make informed decisions.
Analysis
Was the importance of other people's experiences comparable or different?
Conclusions
What broad conclusions can you make from this encounter and your assessment?
What insights can you derive about your specific, one-of-a-kind personal circumstances or working style?
Action plans for individuals.
What actions will you do as a result of what you've learned?
What will you do differently the next time you find yourself in this scenario?
Dewey's Model of Reflective Thinking
According to John Dewey, reflective thinking is the conscious, continuous, and deliberate review of a notion or perceived form of information, its foundations, and the different conclusions that knowledge leads to. Among the first was John Dewey's model of reflection, which formed the basis for many others. He defined five reflective thinking steps:
Step 1: Establish the issue.
Step 2: Look into the situation.
Step 3: Come up with a few different options.
Step 4: Consider your options and choose the best solution from a group of them.
Step 5: Put the answer to the test.
Reflective Model of Kolb
Kolb's reflective model, sometimes known as the "Kolb Cycle," is concerned with transforming data into knowledge. The Kolb approach is divided into four essential steps:
Practical knowledge
Anyone interested in learning should have prior skills in the area or field.
Observation and contemplation
This step entails examining the individual's past knowledge and experiences.
Creating abstract ideas
At this point, you create a model summarizing the knowledge and expertise. Ideas are formed, connections are established, and new knowledge about how everything operates and is organized is contributed.
Experimentation in new environments.
The final stage is experimenting with and validating the relevance and concept of the model. This stage produces a direct, one-of-a-kind experience. The circle closes afterward.
Reflective Model chon
The reflexive paradigm of Donald Schön was outlined in the "The Reflexive Practitioner" book. He described how professionals tackle difficulties through improvisation that is refined over time. Schön's model of reflection, like his books, is founded on Dewey, in which people can familiarize themselves with many aspects.
Reflecting on a previous experience or deed is referred to as action-reflection. It entails thinking about what could have gone better and the positive attributes of the interaction. Critical reflection entails thinking about and meditating on your attempts as you go along and addressing topics like best practices.
Bonds Model of reflection
David Bonds and Schön collaborated to investigate the boundaries of nursing reflective practice. Learning through doing is the foundation of this concept.
The practitioner better understands how to enhance specific areas by studying his own experience.
According to Bonds, a person may be unknowingly learning when reflecting. He systematizes and organizes emotions, thoughts, and results and contrasts former aims with results while reassessing his life. Past events, experiences, and concepts necessitate a continuing examination of sentiments. This results in fresh insights, action committees, and good behavioral changes.
 Reflective Model by Driscoll
At the turn of the century, John Driskoll devised a simple model of reflection. It entails prolonged responses to questions that we can familiarize ourselves with. The scholar connected the three fundamental questions to the stages of the active experimentation, then incorporated trigger questions to complete the reflection process.
What's the first step?
Comes out to remember what took place in the most impartial way possible, without condemning anything that occurred.
Questions:
What happened, exactly?
What did you do?
Was there anyone else there?
Was the experience positive for you? or was it a negative experience? Or perhaps both? And if so, why?
Step 2: What now?
It necessitates slowing down and beginning to find patterns or significant moments.
The goal is to introduce notions that help to clarify what's happening.
Questions:
What were your feelings like at the time?
What was your reaction?
What made you react the way you did?
Did you have similar feelings then, like now, about the scenario?
Have you ever had a clash between your values?
Do you believe your previous experiences influenced your reactions in this circumstance?
Was there anyone else affected by the issue?
What were their emotions like?
What was their response? What made them react in that manner?
Step 3: What's next?
Encourages students to begin transferring new knowledge to new settings and circumstances.
Questions
What did you acquire from experience?
Could the unfavorable consequences have been avoided?
And how did you go about it?
What could you do differently if you were in a similar position again?
What might you have accomplished to begin preparing?
What went wrong the last time, and what could you concentrate on this time?
5Rs Framework of nursing reflective essay
This framework is organized into five main steps, each of which addresses a different facet of introspection. Individuals who think through the five steps will engage all primary reflection components, allowing them to write a critically significant evaluation based on their experiences.
Report.
What can you hear and see?
Make a list of everything.
React.
What else do you believe is going on?
What works and what doesn't work?
What are your thoughts on the situation you're contemplating?
What exactly allows you to feel in this manner concerning this situation?
Relate.
What are the connections between your personal and professional experiences and impressions of this scenario?
What do they have to do with your knowledge and abilities?
What "lens" do you use to look at this situation?
From a class management or cooperative learning standpoint?
Do you require content knowledge or professional development?
Reason.
Do you think about how your perspective differs from another's and how it influences the situation? Do you employ diverse ways, or does effective practice complement your strategies? How can your viewpoint affect your understanding of the issue?
Could a different perspective be beneficial?
Reconstruct.
What did you take away from this experience, and how do you think it will influence your practice?
CARL framework in reflective nursing
The four steps of the CARL paradigm for reflection in nursing are contextual, action, outcomes, and learning. The magnitude of this model provides a wealth of data, and at the early stages, you can obtain a significant amount of helpful information. This is also its primary downside, increasing the model's complexity.
There are four steps in the framework:
Contextual: the experience's context is described in this section.
Action: A description of what was done.
Outcomes: An explanation of what the efforts resulted in.
Learning: An identification of the gained experience and knowledge
Errors to avoid when writing a reflective nursing essay
The competition in a nursing school may be fierce. Even with the most fantastic grades and high GPAs, getting into nursing school is difficult. As a result, your essay must be of the highest caliber! Learning the most missteps and avoiding them in writing is among the finest strategies to ensure that your work is impeccable. The list consists of prevalent nursing reflective essay mistakes. Look into them here:
Do not mention your personal nursing experience.
A nursing reflection essay appears to be very weak without a real-life anecdote.
It's not enough to list personal attributes that a nurse should have. Tell a tale that will demonstrate your helpfulness in taking care of somebody to the admissions committee.
How can I improve my skills in writing a nursing reflective essay?
Reflective tasks are not the same as traditional essays. While writing a nursing reflective essay, you should consider some crucial points to help you write effectively. In an assignment, you can employ a variety of reflection models. You should also follow any additional criteria provided in your course or module. To write a good essay, first, ponder the meaning of reflective writing.
Have a proper understanding of reflective writing
So, what exactly is reflective writing? This question keeps you on your toes as it helps you widen your thoughts. A reflective essay examines and explains what occurred in a medical field and why to perform better in future studies and frequently contains frameworks or theories.
Use an academic language
Academic language includes strengths, shortcomings, worries, and blunders; you can talk about observations, sentiments, and sensations using personal language like "I" and "us."This is appropriately critiquing yourself, an event or others necessitates evidence to back up your claims, just like things spoken or done, their sources, and effects – thus, you'll need detailed recordings of the incidents and your views.
Think reflectively
Reflective thinking entails:
Considering what was accomplished.
Analyzing the situation by examining it from several angles.
Make use of theme concepts, reflective models, and personal experience.
You should critically examine your own and others' conduct to future occurrences. Consider what happened, what worked and what didn't, and your thoughts. Critically explore and explain what you might do differently in the future.
Use the correct structure for composing a reflective essay writing
Your reflecting assignments should be organized. Non-academic reflective writing, such as composing in a private journal, learning journal, or narration for conceptual design, is frequently unstructured. However, there are many different ways to format your reflective thinking for an academic reflection. Consider the model below.
The following are the significant components of reflection:
Firstly introduce the event, issue, or topic.
The event's explanation and problem description
The important event's cause and consequence — don't go into too much detail.
Explain and criticize what happened, what you're attempting to solve, what you've learned, and how you'd proceed
Description
Short descriptions usually clarify what happened and what is being investigated.
For instance: My team members were given specific duties to do.
However, not everyone in the team thought the duties were equally challenging.
Interpretation
You can include what is most significant, fascinating, helpful, or important about the item, event, or concept. You can involve methods of explanation, such as theory.
Outcome
In your conclusion. cover what you've learned from your experience and what it signifies for your future.
Reflective vocabulary
It would be of the essence to utilize some reflective vocabulary. Some words and phrases to assist you in enhancing the reflective writing include:
In your reflective writing, you may need to discuss events, concepts, or objects. This section has no unique vocabulary because you can describe these items with different words. To define your idea, hypothesis, or model, utilize the present tense.
You might begin your essay with phrases like "For me," "I discovered," "I sensed," or "I suppose…"You must additionally explain your reasons or provide evidence.
To further sharpen your skills in a nursing reflective essay, you can also search for the best-rated nursing reflective essay examples online. This will give you a hint that will guide you. You can also opt to buy a reflective essay example nursing online. You require a high level of commitment to get skills on how to write a good reflective nursing essay.
Frequently asked questions about a nursing reflective essay
Why would you write a reflective essay in nursing?
A nursing reflective essay tries to describe one's feelings regarding a former experience, including one's behavior change and what somebody acquired due to it. It's frequently recounted in a journal entry, which shows how the writer's opinions have evolved.
What characterizes a successful nursing reflective essay?
A nursing reflective essay contains both actual and perceived components. We combine academic research and personal experiences. This genre of paper should illustrate to readers how our anecdotal experiences shape our conduct and the lessons we have learned from them.
What are the three fundamental elements of a nursing reflection paper?
A nursing reflective essay should be structured into three well-defined parts. It should contain a clear opening that reflects the problem, a center section of the body that analyzes the causes, and a conclusion that discusses possible remedies to the issue and how it impacted the author.
What is the best nursing reflective model?
The Gibbs model is an excellent option for nurses. The approach is easy to understand. As a result, it can be used in any circumstance without difficulty.
Its time to get started on your nursing reflective essay
The above tips are essential for anyone in the nursing field. Writing a nursing reflective essay showcases your skills in nursing. Why not make a trial now that you have the tips in hand?
Related Posts: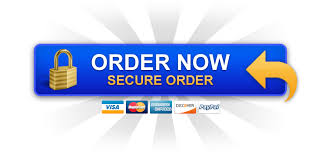 (Visited 1 times, 1 visits today)