Are you a student in nursing and you are feeling stuck on how to come up with good nursing picot questions? You do not need to worry anymore as this article shall provide you with suitable hacks. Most nursing students get at a crossroads when charged with the responsibility of formulating picot questions in nursing. In most cases, you would need your questions to stand out. This uniqueness contributes to your good overall grade. Why not read this article for more exciting tips? Before digging deeper, how well can you define a PICOT question? Read on to get enlightened.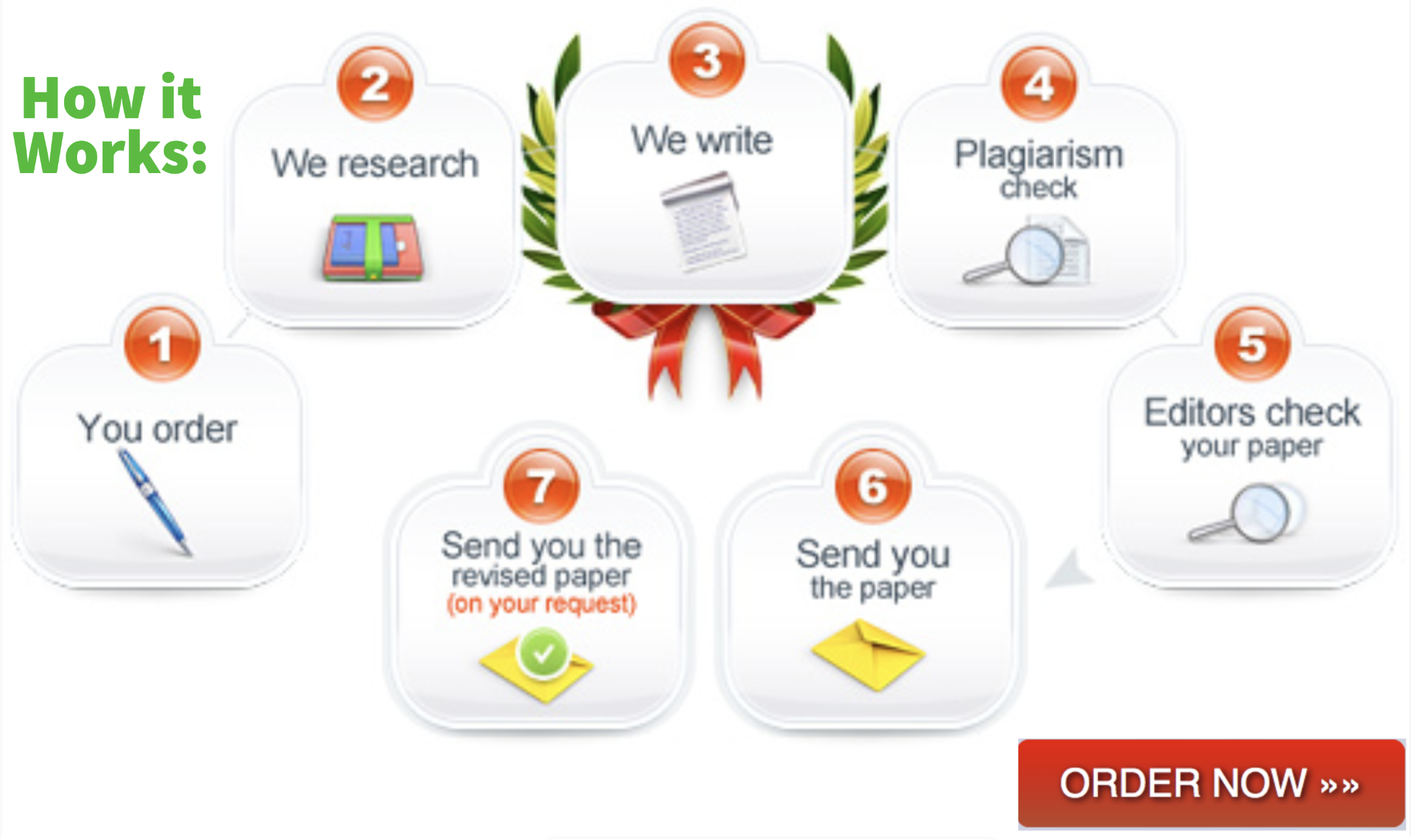 What is the PICOT question?
Most people ask, "What is a Picot question?" while checking for the description and the format of a PICOT question. A picot nursing question is a formula developed to assist students pursuing nursing in answering researchable and thorough questions. Since many students fail to take the time to understand the components of nursing picot questions, they frequently struggle to respond to the picot research questions.
To ace your nursing study questions, you must first design the ideal Picot queries. The procedure of addressing difficulties will be a lot easier with the help of outstanding Picot questions. They will also help you obtain the clinical proof you require more swiftly. After understanding the meaning of a picot question, you can move on to the second part of this 'formula,' which is the PICOT acronym. The mnemonic helps you develop a PICOT question, as shown below;
How can you develop a PICOT question in nursing?
PICOT is an acronym whose definition answers the question, "What is the meaning of a picot question in research?"It serves as a framework, prompting you to consider various facets of the topic under investigation. When putting together your PICO, make sure you're clear and detailed about what you're searching for. This allows you to focus on the most relevant evidence for application in practice. A "T" is also added to the PICO framework in some queries to help locate a specific degree of proof.
PICOT implies the following:
Patient problem/population
Describe your Patient: (Health status or disease, race, age, gender.)
Intervention
What are your plans for the Patient? (Therapies, precise tests, medication.)
Comparison
What is your plans' alternative? (i.e., a contrary treatment type, no treatment..etc.)
Outcome
What results do you anticipate? (No symptoms at all, fewer symptoms, full health..etc.)
Time
What are your time frame or study type and question? (This component is not included at all times)
The mnemonic above defines a specific way of developing your PICOT question. Make sure your inquiry is specific. Are you looking for a specific type of Patient? Is your intervention based on a particular test or a large group? What are some examples of better outcomes if you're hunting for them? The nursing PICOT questions have different categories, as shown below:
What are the categories of PICOT questions?
There are five categories of nursing picot questions. Each type has its picot questions and examples in nursing. These include:
Intervention/Therapy
These kinds of inquiries are designed to determine which treatment produces the best results. These types of queries can be phrased in the following manner:
Among school-going children(P) How does a school-based exercise program impact (I) a decrease in the rate of obesity in children (O) in school-aged children (P) compared to no intervention (C) during one year (T)?
Among children in high school (P), what is the impact of the caregiver program on bullying(I) on the reduction of reported cases of bullying(O) in comparison to no intervention(C) over a 6-month time frame (T)?
Etiology
These are the issues at hand. They are used to identify the most critical risk factors or causes for an illness or condition. The following is an example of a problem that focuses on the etiology aspect:
Is there a higher risk of esophageal cancer (O) among males 50 years and older (P) with a smoking history of 1 year or less (I) than in males 50 years and older (P) with no history of smoking (C)?
Over five years (T), are women aged 25-40 (P) who use oral contraceptive pills (I) at higher risk of blood clots (O) than women ages 25-40 (P) who use Intrauterine devices (IUDs) for contraceptives (C)?
Diagnosis/diagnostic Test
These are not the same questions as those about the intervention or the prognosis. They were created to assist in selecting which Test is appropriate. In diagnosing a particular ailment, it is more dependable and accurate.
For example, in a group of individuals who are suspected of having Is an A1C (I) more effective in establishing diabetes type 2 (O) than the fasted plasma glucose (C) in diabetes type 2(P)?
Is annual mammography (I) more successful in identifying cancer of the breast (O) in women below the age of 50 (P) than a mammogram every three years (C)?
Is colon screening paired with fecal laboratory blood tests (I) more effective in diagnosing colon cancer (O) in persons over 50 (P) than a colonoscopy on its own (C)?
Prognosis or the prediction
These are the concerns utilized to determine the potential consequences of a given illness or perhaps the clinical presentation over time. The following is an example of an intervening PICOT question:
How does the decision to participate in a nutrition program (I) versus not engaging in the program (C) affect the healthy food consumption trend (O) during eight months (T) in a family consisting of 6 members with a history of heart disease (P)?
Meaning
These questions were created to assist the investigator or researcher acquire a better understanding of the value of expertise to an individual, a group of people, or the community at large.
Here are examples of such questions.
How do adolescents (P) diagnose with cancer(I) perceive chemotherapy and radiation and chemotherapy treatments(O) in the first six months after their diagnosis (T)?
How can first-time moms (P) of premature babies within NICU (I) feel about connecting with their child (O) in the first month following birth (T)?
How can you develop a good nursing PICOT question?
Background " versus " Foreground method of developing your PICOT question
As a clinician, you must use the most proper research for your nursing picot questions. This will help you discover to guide your decision-making in evidence-based practice. To locate such a study quickly, you must formulate a well-thought-out clinical inquiry that includes all of the factors contributing to the knowledge of relevant research material.
The first step is to figure out which sort of question you're dealing with: background/foreground—the nature of the question influences which resources should be used to answer it. Background questions elicit a broad understanding of a situation or object.
Expand your horizons – "The Forest."
provides the foundations for a better understanding of concepts
Familiar sources are guidelines, textbooks, point-of-care monographs, topic reviews, or encyclopedias.
Two components are required: e.g., what is the cause of migraines, for example? or how frequently should a mammogram be performed on women aged 40 and above?
A root of a question ( what, who, when, etc.)using a verb
A medical condition, Test, therapy, or another component of care
The background inquiry is frequently asked because essential information is required. It's not usually requested because a clinical choice needs to be made concerning a particular patient. Foreground questions elicit detailed information that can be used to guide therapeutic actions and decisions.
Focused in scope – "The Trees."
It demands a basic understanding of fundamental principles to comprehend completely.
Publications and conference proceedings are familiar places to find them.
Have a minimum of three or four critical components, as demonstrated in the abbreviation of (PICO) at the beginning of the article.
Examples of PICOT questions in nursing
Picot question examples in nursing are designed to help students in the nursing field have ideas for nursing picot questions to study. Assume your professor or instructor has prompted you to create PICOT question examples in the emergency nursing area or a different situation.
Would you understand what to do about it, or can you go for the safer and faster option of ordering essays online? Here are a few  nursing picot questions examples to help you think about how to frame them:
Example 1 of a PICOT question
Is there a better chance of perioperative and postoperative continuity of care for a bariatric teenage patient undergoing gastric bypass if the caregiver is an essential member of a multidisciplinary team rather than the secondary member whose sole responsibility is to give perioperative care and does not have specialized training?
Population
Bariatric teenagers who have undergone or are preparing to have gastric bypass surgery.
Intervention
The nurse's position is a primary component of a multidisciplinary team for bariatric adolescent patients' perioperative care.
Comparison
The nurse function as a member of the secondary multidisciplinary team, with no special training and limited involvement in perioperative care delivery of bariatric adolescent patients.
Outcome
The bariatric teenage Patient has superior continuity of treatment when a nurse is included among the prominent members of the network of providers.
Time
perioperative, plus six weeks after recovery.
Example 2 of a PICOT question
Is it true that shifting the Patient to weight beddings reduces the risk of developing weight ulcers quicker in admitted patients after four months?
Population
Patients admitted to the hospital
Intervention
Shifting the Patient
Control
weight beddings
Outcome
the risk of weight ulcers is reduced
Time
Four months
Example 3 of a PICOT question
Is a 45-degree head-of-bed height compared to a 20-degree size more beneficial in reducing the prevalence of ventilated-related asthma during eight months in ventilated patients?
Population: patients on ventilators
Intervention: a 45-degree head-of-bed height
Control: 20 degrees
Outcome: the incidence of ventilated-related asthma has decreased
Time
8-month period
Example 4 of a PICOT question
Is a Wong-Baker Pain FACES Scale Score, as opposed to Child Healthcare Fear Scale, more effective in measuring the kid's degree of anguish in 6 months among hospitalized children?
Population
Children in hospitals.
Intervention
Wong-Baker Pain FACES Scoring System
Control
The Child Healthcare Anxiety Scale is used as a control.
Outcome
The kid's agony level.
Time
Six month period
Example 5 of a PICOT question
How does the usage of the influenza vaccine affect pneumonia risk in patients aged 65 or more than those who haven't gotten vaccinated within the flu season?
Population
Patients aged 65 and beyond make up the majority of the population.
Intervention
The influenza vaccine is used as an intervention.
Control
Patients aged 65 and beyond who have not been vaccinated are used as a control group.
Outcome
Pneumonia develops as a result of the infection.
Time
Flu season
Example 6 of a PICOT question
What is the difference in recovery time for total hip transplant patients who have postoperative illness versus those who don't get one within the first six weeks of recovery?
Population
Patients who have had a total hip replacement
Intervention
Developing postoperative illness
Control
Patients who did not have a total hip replacement were included in a control group.
Outcome
Duration of recovery as a result of the outcome
Time
The first six weeks of recovery are the most important.
Nursing picot question on the prevention of ulcers
The PICOT questions listed above cover a wide range of topics. The deterrence of ulcers is among the concerns students frequently struggle with when creating PICOT questions. Here's an example of a nursing PICOT question on the prevention of pressure ulcers to assist you in coming up with the excellent PICOT question:
What effect does enzymatic debridement of quasi tissues have on the rate of pressure ulcer healing in adults after a year compared to sharp debridement?
Patient
Adults are patients.
Intervention
Enzyme-mediated debridement of quasi tissue is used as an intervention.
Control
Sharp debridement.
Outcome
The pace at which pressure ulcers heal.
Time
One-year period
Picot question in the nutrition field
If you've been requested to write a research problem in the nutritional industry, here are some samples of nursing PICOT to help you get started:
Within 13 months, how successful is eating meals with a low index in glycemic for reducing calorie intake and encouraging losing weight in adults?
Patients
Adults.
Intervention
Foods with a low glycemic index are consumed as an intervention.
Control
There isn't any comparison in terms of power.
Outcome
The energy intake is reduced, and weight loss is encouraged.
Time:
13 months period
A nursing picot question about acupuncture
What is the effectiveness of acupuncture in improving movement in old males suffering from stroke compared to standard therapy in stroke within two years?
Patient
Elderly males suffering from stroke
Intervention
Acupuncture
Control
Therapy in standard stroke
Outcome
General examples of nursing picot questions
As you learn how to select good picot questions for nursing, it would be of the essence if you also scrolled through the list below. It will give you an idea of what to choose as your nursing research picot questions.
Is using toys to distract toddlers while administering needle immunizations a good pain management strategy?
Do pain records help cancer patients manage their discomfort?
Is it a good idea for nurses to use antibacterial foam vending machines?
Do nurses benefit from bedside shift updates in terms of global patient care?
Is lithotomy posture a good place for women in labor to give birth?
Is it preferable to feed a newborn through a cup than tubes in the NICU setup?
Is it true that lifting the head of a mechanically ventilated patient's bed reduces the risk of pneumonia?
Is home visiting in rural areas a better strategy to cope with teen pregnancy than regular school visits?
Does day-by-day blood pressure check help tackle hypertension triggers among males aged 65 and over?
What are some of the picot questions for nursing informatics?
How successful is antenatal care for pregnant women under the age of 20?
Is fentanyl better in effectiveness than morphine in treating pain in persons aged 50 years old and above?
Is a new fitness valuable regimen in preventing deadly heart illnesses in women who have a history of heart problems in their families?
Are alarm detectors beneficial in hospitals for patients aged 65 and above?
Is it true that employing continuous feed amid emesis is more effective in the intervention than stopping the spread for a brief period?
Is discontinuing lipids for four hours an efficient way to achieve the appropriate TG level in patients that are almost starting TPN?
Regarding children under the age of five, how difficult is it to detect C difficile?
Is preserving breast milk for pediatric patients with a syringe pump more successful than a kangaroo pump?
What's the value of the LP/spinal tap in a fever-stricken pediatric population after the introduction of antivirals?
Is it necessary for women aged 40 and above to have yearly mammography to identify breast cancer?
Is it required to test a patient's blood sugar level four times a day if they have diabetes type 1?
Are oral contraceptive pills helpful at preventing pregnancy in women over the age of 30?
Is it true that oral contraceptives are more likely to trigger blood coagulation difficulties in women over 40?
The above-listed topics are just examples of nursing picot questions. They are listed according to the PICO parameters on the problem, population, Patient, intervention, and result. You should remember that not every picot nursing question considers the PICOT or PICO parameters, but they mainly illustrate the nursing research framework.
How can you develop a nursing PICOT statement and search in literature?
PICOT statements are created in the same way PICOT questions are created. A student must complete a query that includes the patients, intervention, controls, outcomes, and time scale. Once the PICOT question has been formulated, a literature search can be conducted to aid in the response.
Now, when answering a PICOT question in the nursing area, you must only use scientific and empirical materials relevant to the field of nursing. When looking for the literature, it's crucial to look at what's currently available in the area where the question is being asked. If your PICOT question is about cardiovascular health, you must conduct research for current sources regarding cardiovascular health.
Apart from confirming if your sources are old, you must evaluate your material's reliability. For example, some sources may contain information that is not accurate. Such kind of information may lower your work's credibility. Consider using sources that are accurate only. The preferred sources that you can use are journal articles, books, nursing articles, and health websites.
How can you develop a PICO question?
The PICO questions in nursing are similar to nursing PICOT questions. The difference is that a PICO question lacks the time element. It does not also have the population or patient feature, the intervention, outcome, and control. Usually, when nursing students are required to formulate a PICO nursing question, they overlook some aspects that come up with excellent nursing  PICOT questions. They also fail in tackling the task and finally ask themselves, "what are the best examples of nursing PICO questions?
Well, it's pretty simple. The first step is to figure out what ambiguous question you're trying to address. Consider the following scenario: 'What is the effectiveness of cardiopulmonary resuscitation?'
The fundamental question can help you get a better idea of constructing your PICOT query. After creating the general question, you can now measure the many aspects of a PICO question. They are described below:
P –
This is a patient or the population you are interested in. In this case, it has not been stated about the specific Patient under cardiopulmonary resuscitation. So, attempt to question yourself about the possible patient/ population you can focus on in this query. For example, you can target children between  5 to 10, a hospitalized group, or people in a particular health cohort, such as the diabetic or asthmatic.
I
It represents intervention. The question stated does not include any intervention; therefore, you must put one. For example, you can choose a "hands-only" intervention.
C
'C' stands for control. You'll need to look for a comparison factor if you wish to incorporate management in the PICO inquiry. Look for a strategy that you can compare to a hands-only approach. In this instance, you can opt to control using hands and breathing techniques.
0 –
This is the final result. Here, you must define what it means to be effective in cardiopulmonary resuscitation.
You already have a comprehensive PICO question after completing all of these steps. This is what your PICO inquiry would look like:
How successful is practical learning cardiopulmonary resuscitation in lowering mortality in community-dwelling persons compared to hands plus respiratory cardiopulmonary resuscitation?
P-
Adults who live in the neighborhood
– I –
hands-on cardiopulmonary resuscitation
C
Cardiopulmonary resuscitation with hands and breathing
O -Mortality
What are the different types of PICO questions?
PICO questions come in several different forms. They are as follows:
The intervention or therapy questions determine the optimal intervention for the best result.
Questions about etiology aid in determining the root causes or risk factors of a disorder.
The diagnosis questions aid in determining the most exact and accurate diagnosis methods for a given ailment.
The outcome questions aid in determining the outcome of a particular intervention.
Here are a few PICO question samples, as well as a collection of  PICO pediatric questions:
PICO first question 1: What effect does smoking have on society adults?
. Patient
Patients suffering from systemic lupus erythematosus
Intervention
Tumeric tea
Control
Plaquenil
Outcome
Joint pain reduction
Is it better to have a good PICO or a bad PICO?
An excellent clinical query will address most, if not all, components of a PICO framework. An effective PICO will be specific and, if necessary, specify words and outcomes. A good PICO will look into something fresh to diagnose and treat causation, therapy, impact, and so on.
A faulty PICO frequently disguises a background query as a research question." How does Prilosec impact patients taking immune suppressants?" for example, it may appear to be a decent study question, but it isn't. Drug effects are frequently regarded as background knowledge for starters because they can be found in a pharmacological monograph; you would not need an article to know this.
Secondly, the question is highly ambiguous. What kind of immune suppressor are you considering? How can you describe the characteristics of people in your area? To render this a subject worth studying, you'll need additional information; However, it may be tempting to choose an exact PICO question, but keep in mind that several nursing school tasks require you to locate current material.
If you're having trouble finding articles on your PICO theme, look for a single or double component at a time rather than them all at once. Some publications may focus on one aspect of your PICO, while others may focus on another. It's okay if your articles don't precisely match the complete PICO question because you need to develop your case and explain the existing research.
Its time to get started
You are now equipped with valuable tips on selecting the best nursing picot questions. You should be now ready to transfer the skills on paper and showcase your prowess. The article also gives information on nursing PICO questions to help you get the difference. You can read the content repeatedly to ensure that the points are fresh at your fingertips.
Related Posts: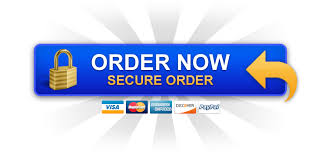 (Visited 1 times, 1 visits today)